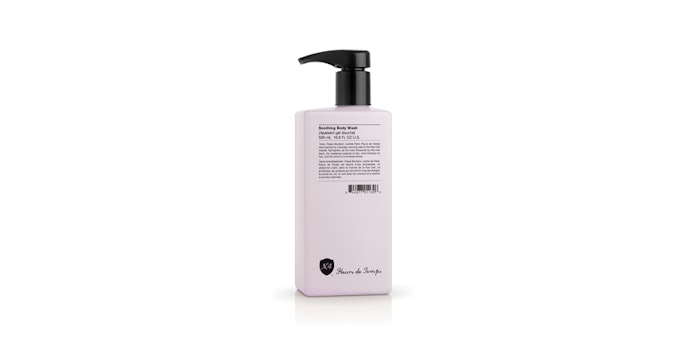 Courtesy of Number 4 Hair Care
Number 4 Hair Care has added another component to its body care category with the launch of Soothing Body Wash.
The Number 4 Hair Care Soothing Body Wash can be used on all skin types and is ideal for those with dry or sensitive skin.
Nourishing ingredients in the body wash include vitamin E and oat extract, which work to moisturize and cleanse skin.
The Soothing Body Wash joins existing Number 4 Hair Care body lotions, which aid in anti-aging and hydration.
"We are committed to creating high-performance products, incorporating high-quality ingredients while eliminating parabens, glutens, sulfates and animal products," explains Toni Wells, Number 4 brand director. "Our fragrances are iconic and our fans have been asking for body care products to complement their hair care–now their wish has come true."