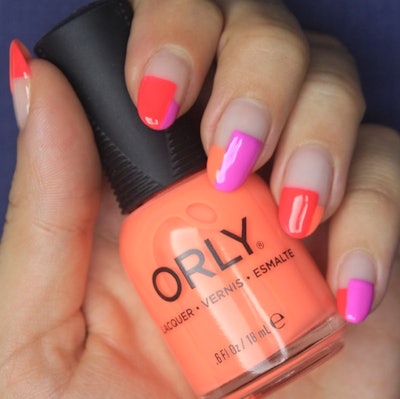 Get ready for the last barbecue of summer with ORLY! Using their Coastal Crush collection, follow these steps for a colorblocked look. Before getting really started, us ORLY's Bonder Rubberized coat as a base.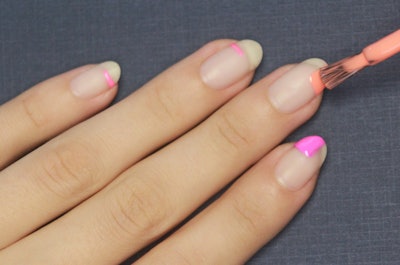 Step 1:  Paint horizontal lines on the nail using Instant Artist
Step 2: Fill in half of nail with Coastal Crush Polishes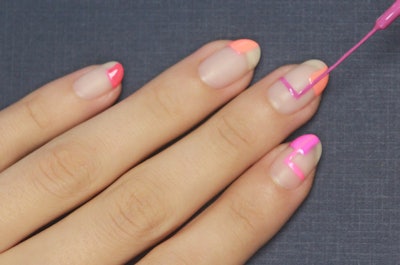 Step 3: Create a box over most of free edge using Instant Artist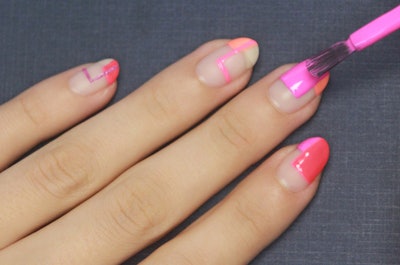 Step 4: Fill in box with Coastal Crush colors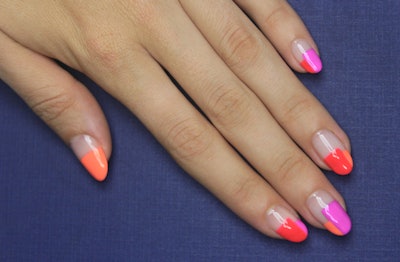 Step 5: Finish With ORLY Glosser Top Coat!
[Images courtesy of ORLY]