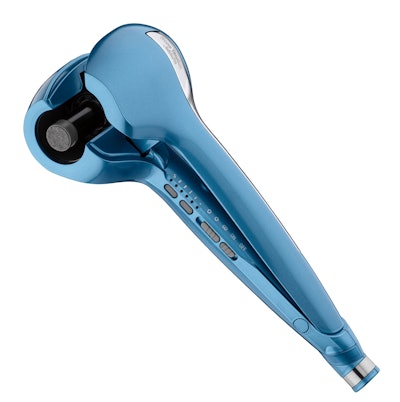 BaBylissPRO is upping its tool game.
This month, the company released two new and gorgeous tools: the MiraCurl3 and STEELFX Dryer.
The MiraCurl 3 is a 3-in-1 professional curling machine that takes all the hard work away from the stylist. With this one tool, you can create three curl types with its different settings. Setting 1 creates tight, defined curls; Setting 2 creates soft, natural curls, and Setting 3 creates loose and relaxed waves.  With just a push of a button the adjustable curl chamber switches between curl sizes, and the direction curl control button allows you to switch between curling from left to right, or setting it to alternate,  automatically switching the direction of the curl.
For stylists looking to construct modern looks with multiple textures, and perfectly formed curls every time, the MiraCurl 3 is the right fit.
The STEELFX Dryer is the newest addition to the Metal Collection of straighteners, clippers and trimmers. This powerful hair dryer is made of high-strength stainless steel, so the outer casing is extremely durable. The inner workings are supercharged with the latest technology, such as the ultra-lightweight MaxLifePRO brushless engine, designed in cooperation with FERRARI.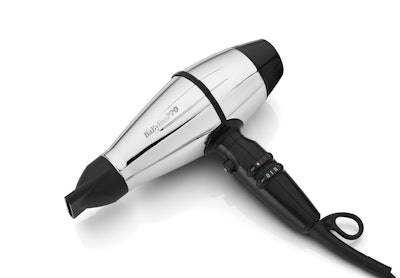 This brushless engine features 2,000 watts of power for fast-drying performance. This dryer provides up to 10,000 hours of operating life and is lighter than a traditional AC motor, for easy handling. The dryer provides shiny, healthy results while reducing the noise level by more than 50 percent, so you can still hear your client even when it's on!
For more information on the MiraCurl3 and STEELFX, follow BaBylissPRO on Instagram, or check out their website.
[Images and video courtesy of BaByliss]