For the very first time at Schwarzkopf Professional, six of the most inspiring artists take over the IGORA ROYAL color labs to create three dedicated shade collections – something that has never been done before!
Schwarzkopf Professional has paired three of the world's best colorists with three industry influencers to make the IGORA #RoyalTakeOver teams, each with their own unique color creations.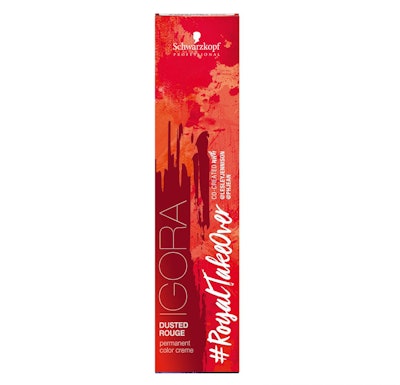 First up is Dusted Rouge, which will be available in March. UK-based Schwarzkopf Professional Color Ambassador Lesley Jennison and Brazilian Color Specialist Jean Philippe Santos re-invented reds with shades that range from subtle and barely there to deep-yet-muted shades of vintage red.
May 2018 will bring Disheveled Nudes, a collection of nude tones with an edge. The colors are by Australia-based, International Schwarzkopf Professional Ambassador, Matt Clements and Spanish Color Visionnaire and member of X-Presion, Jorge Cáncer. Their collection is full of soft, vanguard nuances broken-up with tarnished blues and greens full of character.
The third and final collection, Lucid Nocturnes, will be released in September. Canadian-based, Schwarzkopf Professional Color Director, Rossa Jurenas and American Influencer, Linh Phan co-created deep and seductive midnight colors including sensorial violet, seductive berry, cool midnight blue and passionate purple. They are six enticing shades for radiant looks that shine through the night!