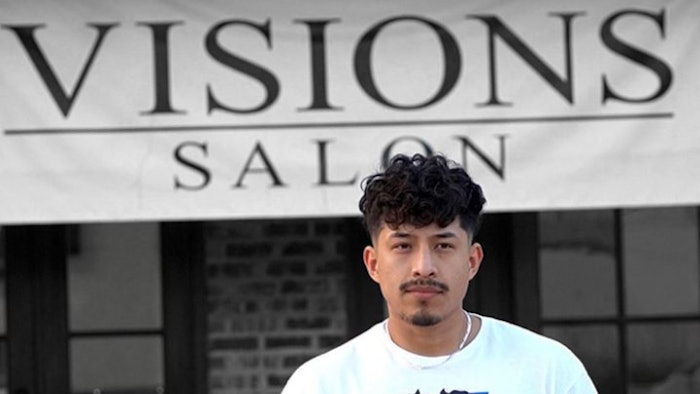 courtesy of Booksy
Booksy has announced its newest brand ambassador, Jorge Fades.
Fades has been a full-time barber since 2017, and has more than 850k TikTok followers.
When Fades joined Booksy in 2018, he realized his business became increasingly organized each day. He continuously invested in his career and education, and in 2021, he opened his own salon, "Visions," in Natchitoches, Louisiana.
As his business grew, so did his social media following. His educational TikTok videos are constantly going viral, and allow him to also pursue a successful education career. Since becoming a Booksy ambassador, Fades has has gotten the opportunity to cut hair backstage at two music festivals, Furnace Fest and Is For Lover Fest 2022, as part of the Get Discovered Backstage contest by Booksy and Idle Hand Collective.
"I love Booksy because I feel really good knowing that even though I may not technically be working at night or on a day off, I'm still actually working. Since Booksy sets all the online booking for me, I can still get clients without them having to call or text me, so I can enjoy my free time," says Fades.