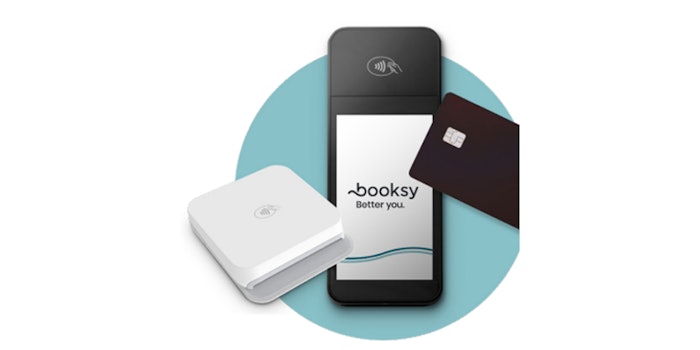 courtesy of Booksy
Booksy has released the Booksy Card Reader to help make the payment process easier and even more convenient.
The Booksy Card Reader is powered by Stripe, a leader in the payment processing space, which enables beauty providers to process credit card, tap-to-pay and mobile wallet payments.
Benefits of the Booksy Card Reader:
Spend less time chasing payments.
Fully integrated with the Booksy app.
The tap-to-pay option speeds up processes even more.
With everything bundled in the app, Booksy Stats & Reports enables users to pull reports easily, saving time and energy.
On average, Booksy Card Reader users see a 10 percent increase in tips and an 18 percent increase in average booking value.
With Booksy Card Reader, beauty professionals get free next-business-day payouts or they can use Fast Payouts to get money within 30 minutes for a flat one percent fee.
"One of the biggest downsides of a slow checkout experience is that you or your business look unprofessional. Before Booksy, we were spending an average of five minutes at checkout. Now, we're spending a minute or less," shars Tameika Swint, executive director and founder of Styles 4 Kidz, and avid user of Booksy Card Reader.
In a few easy steps, any beauty professional can start getting paid faster:
In the Booksy app, head to "Business Settings" and click on "Customer Payments."
Select "Payment Types" and choose "Booksy Card Reader."
Select "Verify."
After completing the verification process, order your Booksy Card Reader.
Once you receive your Booksy Card Reader in the mail, connect it to your Booksy app and start processing payments.