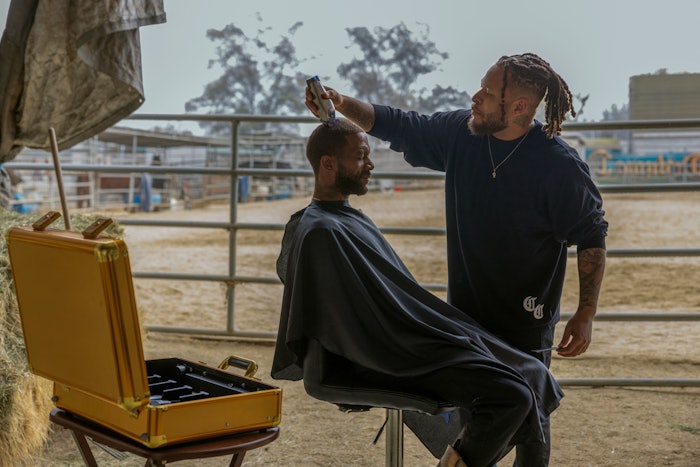 Courtesy of Andis
Andis Company has launched an exciting partnership with Compton Cowboys.
Compton Cowboys is a collective on a mission to uplift the community through mentoring youth in the Los Angeles-area city of Compton, California, and highlight the rich legacy of African Americans in equine and western culture. 
The Compton Cowboys are blazing a trail by reestablishing horseback riding and animal husbandry as an alternative path. As they say, "Streets raised us. Horses Saved us." The Compton Cowboys seek to get the next generation into nature, teaching them how to take care of the horses, the land and themselves.
"Partnering with the Compton Cowboys encapsulates all that we stand for at Andis," says Angie Vlasaty Peterson, company vice president of marketing. "We are thrilled to highlight Randy Savvy and his crew in our first installment of our Andis Creator Series because they embody everything Andis believes in: family, creativity, community and, of course, a love for grooming. Through our partnership we want to demonstrate how creativity and creative expression can make the world a better place, and also motivate and inspire others to create their way."