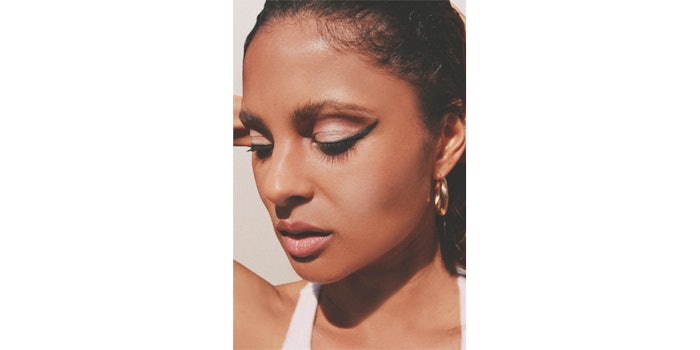 Courtesy of Bodyography
Bodyography has chosen Hollie Hart as its newest muse. 
Hart is a director and photographer living and working in Austin, Texas. Her work has been exhibited in galleries, print and online platforms. Hart's creative process involves direct contact in hair, makeup and styling on set with her background in the arts. 
Bodyography has previously worked on content with Hart—she loves Bodyography, and brings a new perspective to the Muse series as a creative director and photographer.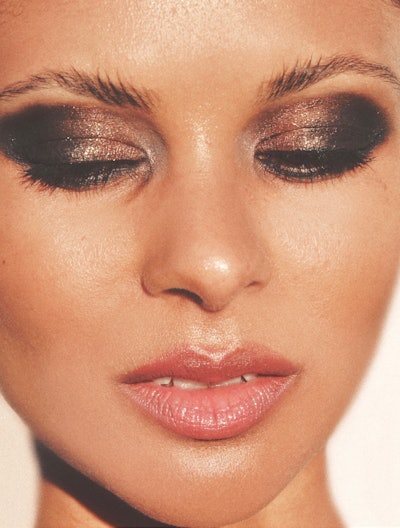 As creative director and photographer, Hart brought her vision to life with a stunning model showcasing '90s-inspired makeup looks. Hart also executed all the makeup and styling as well. 
The shoot featured two different looks.
"For this shoot, I wanted to do something reminiscent of the '90s magazine covers," says Hart. "Everything from the makeup to the poses to the editing was important to be cohesive. We've been seeing a lot of bold eye looks lately. I absolutely love grunge and punk influence." 
The Products Used to Create Each Look:
Look 1:
Foundation Primer
Tinted Moisturizer 3
Skin Slip Concealer M3
Forever Summer Palette
Glitter Pigments - Spirit Quartz
Matte Blush- Bashful
Cream Blush- La Rose
Inner Glow Stick
Eye pencil- onyx
on point liquid liner
Lip pencil- rosewood
fabric texture lipstick- chiffon
fabric texture lipstick - silk
brow assist- taupe
lip gloss- shine
Epic Lash Lengthening & Curling Mascara
cleansing and soothing wipes
Look 2:
Foundation Primer
Tinted Moisturizer 3
Skin Slip Concealer M3
blush- flirt
cream blush- la rose
lip pencil- rosewood
fabric texture lipstick- sateen
fabric texture lipstick- velvet
vivid bright palette
inner glow stick
cleansing and soothing wipes
forever summer palette
glitter pigments- later skater
eye pencil- onyx
liquid glide shadow- smoky topaz
glitter pigments- spirit quartz
on point liquid liner
lip gloss- shine
glitter pigments- halo
brow assist- taupe
epic lash mascara
15 piece brush roll