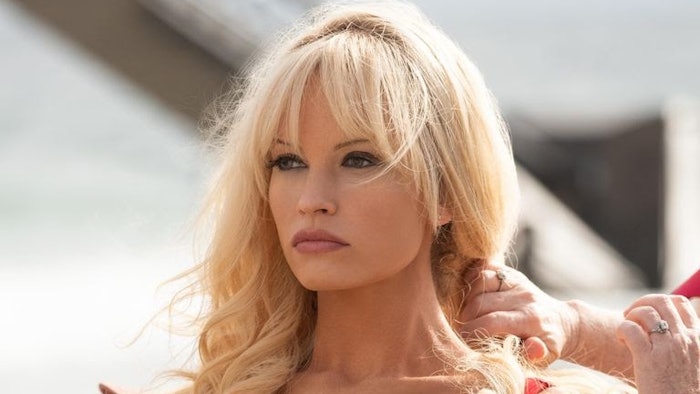 Photo by: Erica Parise/Hulu, Hairstyling by @barryleemoe
Lily James transformed into Pamela Anderson for the Pam & Tommy TV series with the help of her glam squad.
Her hairstylist, Barry Lee Moe, re-created Anderson's iconic bombshell Baywatch waves using styling products from UNITE Hair.
Moe is an award-winning celebrity hairstylist.
"So much of Pam's look is timeless, but also very, very '90s in other ways. Her haircut was always super-layered and textured throughout, and using all the tools in our respective departments, we were really able to take it to that classic '90s look," said Moe in a recent interview with Harper's Bazaar.
How To Get the Baywatch Waves: