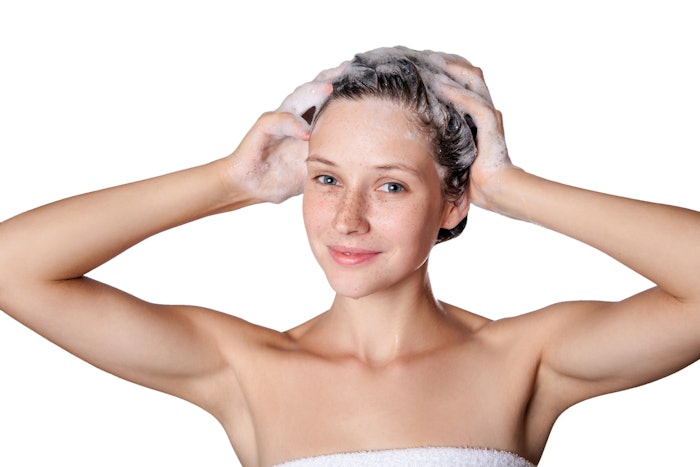 Knowing why and when to shampoo hair is a basic skill that all hairstylists should know.
"The truth is, why and when to shampoo hair depends on a couple variables, so you can't just offer a one-size-fits-all schedule to guests," says Sam Villa, cofounder and chief creative officer of Sam Villa and global artistic ambassador for Redken. 
Yes, washing hair removes impurities and product buildup; however, not washing enough can cause dandruff, irritation, clogged pores and more. 
Knowing a person's hair type and lifestyle will determine how often to shampoo.
"Women are embracing their natural texture more and want to shampoo less. It's important that you assess each guest's texture and how oily their scalp gets before making a recommendation," Villa notes.
Shampooing frequency tips:
Normal: Three to four times per week. If hair is oily, itchy or flaky, it's time to shampoo.
Oily: If the sebaceous glands are overactive, shampoo as often as needed. Those with very fine hair, who perspire a lot or live in an extremely humid environment may need to shampoo daily.
Dry/Fragile/Curly and Thicker Textures: One to two times every week to 10 days. Shampoo traps natural oil, so removing too much will compromise the health of the hair and may cause breakage.
 *To prolong time in between washes, Villa recommends you suggest dry shampoo to clients.