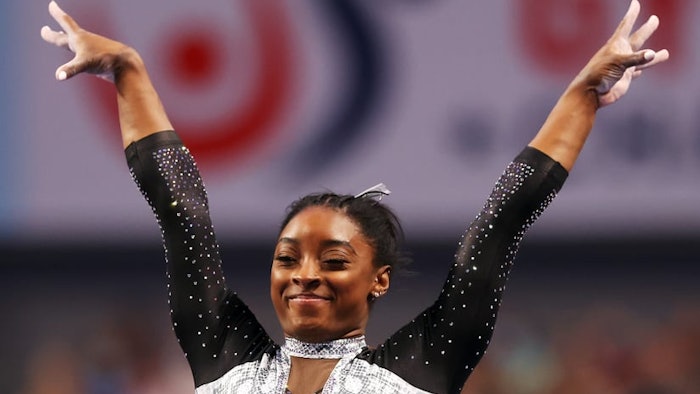 Image Source: Getty / Jamie Squire
This look first gained popularity in 2019, but has seemed to make a comeback in the post-COVID world.
It makes sense that Biles wore the eyeliner style so gracefully, as she spends much of her time in the air and floating across the mats during her various routines.
This win marked Biles' seventh national championship win.
Check out these other floating eyeliner styles: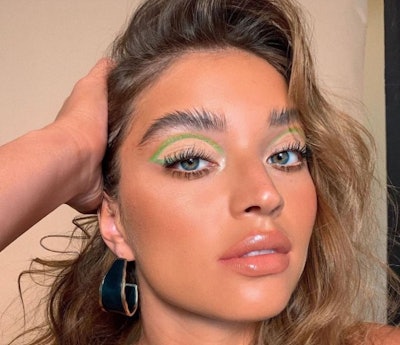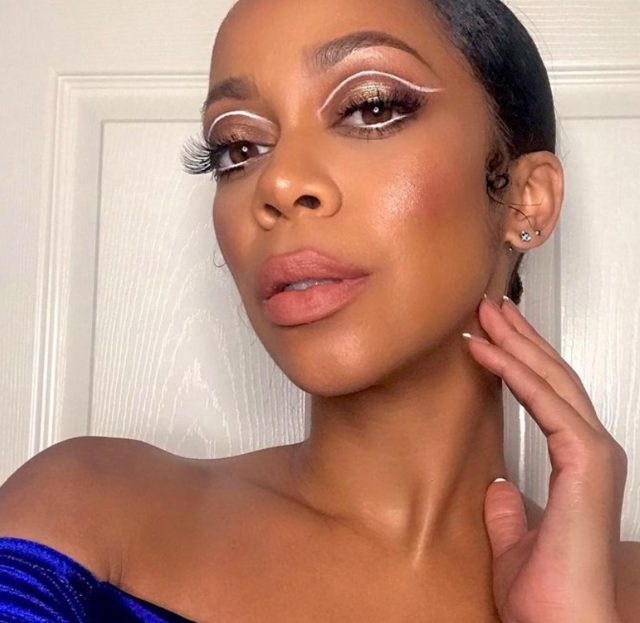 STylist & MUA Ashleigh Howard wearing white floating linerCourtesy of @ashleighhowardstylist