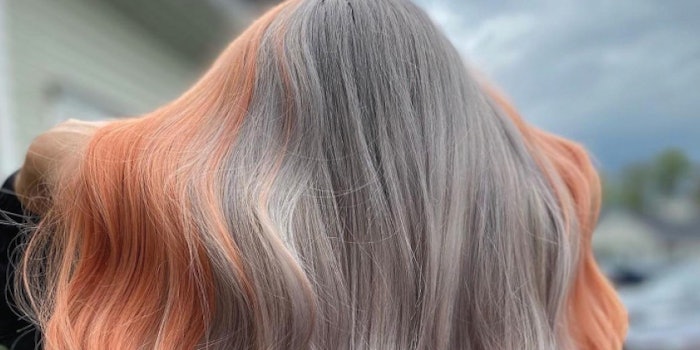 Courtesy of @danicabananicuh
I love summertime, but each year as the sunny season comes to a close, I must reacquaint myself with the harsh reality that my hair has seen better days. After spending time at the highly chlorinated pool and wading in salty waves at the beach, my hair appears worse for wear.
Enter this issue of Beauty Launchpad, in which one of our education team members, salon owner and stylist Rachel Rush, shares best practices for rehabbing hair that has lost its luster due to summertime endeavors. To learn her top strategies for resuscitating strands, as well as products that help mend damaged hair, flip to page 38.
And if you're looking to address another key client hair concern—namely, aging manes—we've got you covered. Turn to page 24 to learn what certified BosleyMD trichologist Gretchen Friese and Nutrafol director of product development and marketing Tess Marshall, MD, have to say about the causes of hair loss and decreases in tress thickness. Want to prescribe products that help to alleviate signs of waning hair? You'll find these beautiful solutions in our feature, too.
#HalloweenHair
I love scrolling through Instagram in the fall, when beauty pros share their Halloween-inspired hair looks. 
To see Osterman-Kerr's halloween hair picks, read the September/October issue of Beauty Launchpad magazine.