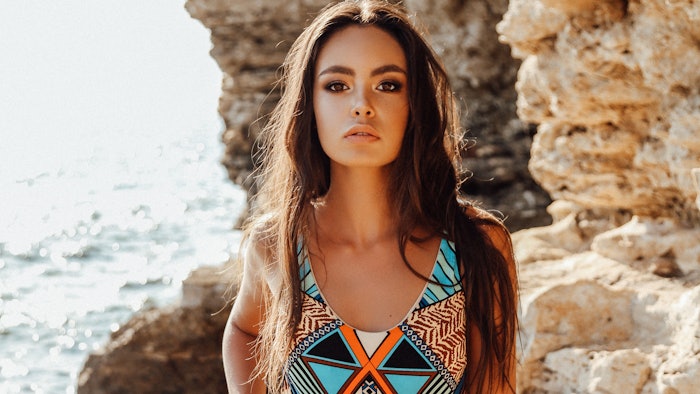 In this issue we celebrate the next generation of beauty pros who will soon be (if they aren't already) a force in the industry with our annual list of 30 colorists who are age 30 or younger. And these artists are not only talented—many are business owners, educators and entrepreneurs, whose paths to greatness show no signs of slowing. 
Also on the docket this issue: a deep-dive into the newest trends for balayage, one of the most oft-requested (but sometimes, misunderstood) client requests for color services. Learn all about the latest techniques from industry experts, including Zuri Jefferson and Ashlie Marmo.
Summer Saviors
Summer is here—these are the products I'm tapping to make sure my skin and hair stay protected from UV rays.
Brush-on tinted formula (available in four shades) is ideal for facial SPF touch-ups throughout the day and is housed in a refillable bottle. Jane Iredale Powder-Me SPF 30 Dry Sunscreen @janeiredale
Designed for the delicate eye area and loaded with broad spectrum UV protection, this eye cream also incorporates a neutral tint that evens out the appearance of dark circles. PCA Sheer Tint Eye Triple Complex Broad Spectrum SPF 30 @pcaskin
The tinted SPF 30-infused formula can be worn as a primer that not only defends against the elements, but also contains skin-nourishing actives like hyaluronic acid and vitamin C. FarmHouse Fresh Elevated Shade Age-Defending Mineral SPF 30 @farmhousefresh
Formulated with titanium dioxide and zinc oxide, this protectant reflects the sun away from the sensitive lip area. Tizo Tinted Lip Protection SPF 45 @tizoskin
Lightweight mist shields tresses from thermal damage up to 450°F, UV rays and pollution, while imparting moisture and staving off frizz. Oribe Invisible Defense Universal Protection Spray @oribepro