BaBylissPRO barbering expert Sofie Pok remains committed to staying true to herself—an attribute that's echoed in her body art.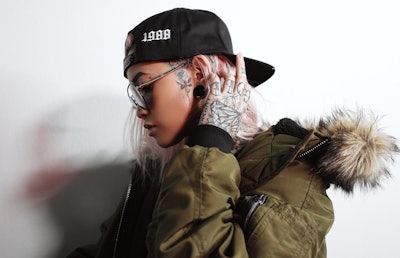 I have art drawn across my whole body, but two of my favorites are the "Stay gold" that's inked across my knuckles and the earth dragon that encompasses my entire back. "Stay gold" means "stay true" or "be yourself"—I got this tattoo right before I started my Instagram account and I was hitting a major turning point in my life. The quick backstory: I was always adapting to my surroundings, and I was doing so in ways that weren't helpful in bettering myself. I was changing my attitude and interests based on the people with whom I surrounded myself. Over time, I lost myself just "going with the flow" of where others would take me.
I found it easier to change myself than to expect others to change. Flash-forward to the present: I need only look to my hands to remind me that each day, no matter what happens, I must always "stay me."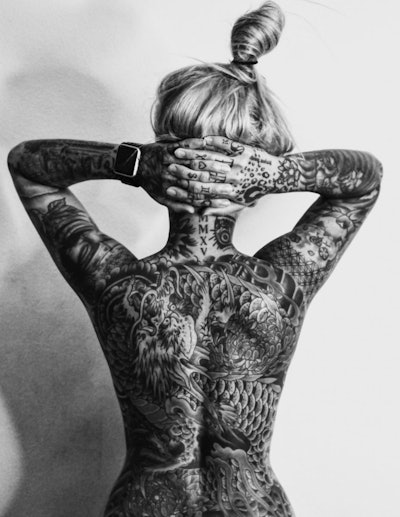 The earth dragon on my back is a "journey piece"—something that, when I started, I never thought I'd finish. This tattoo was a yearlong process! The earth dragon tattoo represents my Chinese zodiac animal as well as the meaning behind this creature—to be strong-minded and a setter of high standards. Completing this piece was also an example—and a daily reminder—of the importance of commitment. No regrets.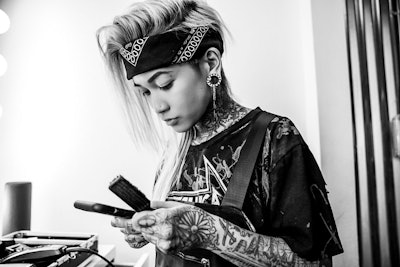 Follow Pok on Instagram at @staygold31. All photos courtesy of Sofie Pok.