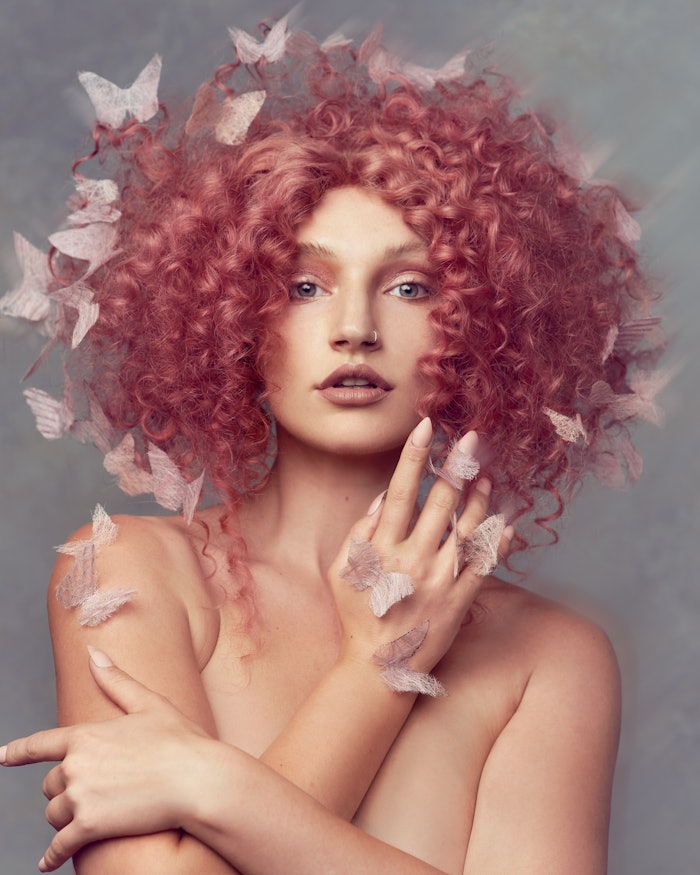 Credit @danthomasphotography
Shelley Lane has released a new ethereal photo collection, "Pili-Pala."
Lane is a salon owner, international educator, award winner and brand ambassador for Milkshake Hair.
"Pili-pala" means "butterfly" in Welsh, and this compilation was inspired by the delicate flight of butterflies as they ascend over flowers. 
The finished looks show a strong structure, with a delicate finish that provides a feeling of freedom of movement.
Check out the collection: