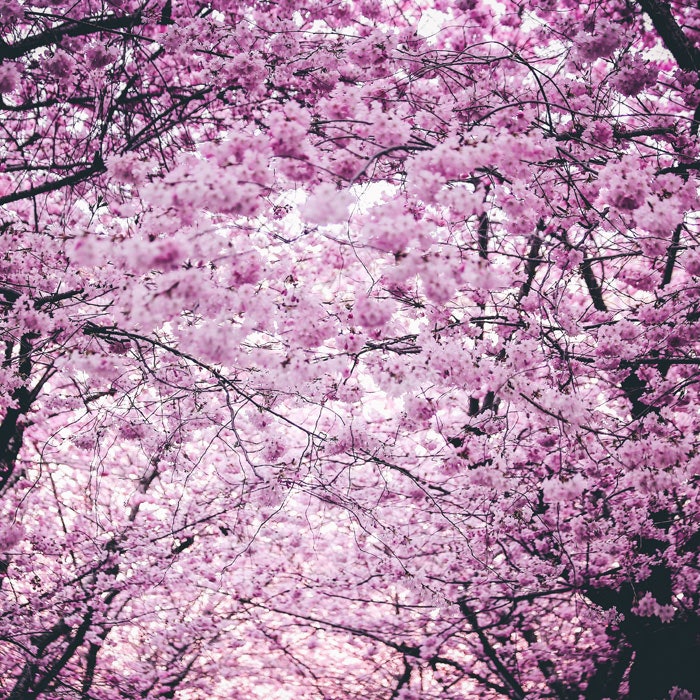 Soft styles take their cues from nature in this New Zealand-borne compilation.
Beauty blossoms in the newest collection from Richard Kavanagh for New Zealand's Rodney Wayne salons. In Cherry Blossoms, Kavanagh aptly sources the blooming beauty of the delicate flowers for the models' soft, feminine hairstyles. The looks exude an effortless lived-in feel with a freshly shampooed, air-dried aesthetic that requires subtle sleight of hand and styling prowess.
PHOTOS: Sharon Tranter's The Pieces Collection Features Retro-Inspired Hairstyles
Beyond the Pale
Waved with a bend rather than a curl, the wispiness of the texture is enhanced with a sea salt spray and dry shampoo for a light, romantic feel. Anchored with iridescent lowlights, the rich icy-blonde presents slightly darker and more buttery underneath.
PHOTOS: Danielle Keasling's Express Yourself - Inspired by a Modern '80s Mash-Up
Curly Cues
Curls cut into a short shag hug the face and frame the corners of the model's eyes. Diffused dry with a lightweight texture spray and ruffled into shape, the brunette gloss with subtle golden copper highlights enhances the hair's natural spirals.
PHOTOS: The Rogue Artistry Team Interprets the Powerful Women in Today's World
Soft Touch
This geometric bob sits short and blunt at the nape with disconnection that creates an A-line shape. When flipped to one side, the tousled texture evokes an effortless-looking feel. But when worn in a center part to accentuate the graphic lines, the style reads strong and chic yet remains soft.
[Hair: Richard Kavanagh for Rodney Wayne Salon; Photographer: Steven Chee; Creative Director: Lachlan McPherson]