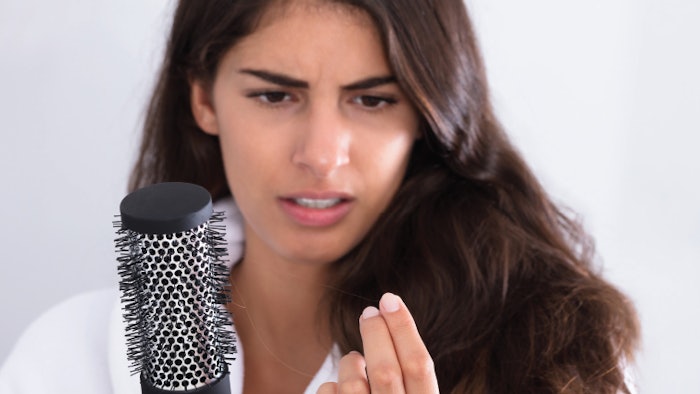 Hair loss is difficult. Whether they have been dealing with thinning locks for years or it's a new issue, clients often turn to their trusted stylist to gain insight and assistance. We asked our Instagram followers how they help a client who is dealing with hair loss.
*Posts edited for length and clarity.
@life_intheblondelane: I first ask [clients] if they've noticed any thinning or signs of hair loss and gently explain that I've noticed a change. I then refer them to a doctor to confirm or check any meds they may be on. I also tell them that I know some specialists that can help if it gets to the point where a topper or other methods are required. It can be quite traumatic for people when they realize that they are in a situation beyond their control.
@balayagedbysierra: I try to normalize it. A lot of people's hair thins out, but it doesn't make you any less sexy. Make sure [clients] know it's about the person inside and that hair doesn't make or break you; however, it is nice to look good and feel good, so extensions are an option. I always refer clients to their doctor or dermatologist to receive extra information, but I let them know we will deal with the situation together.
@lauren.caronna: I think toppers and beaded weft extensions are a gentle option for a quick fix. I always start a conversation with, "It's a personal topic and you're not obligated to tell me, but thyroid issues or hormonal issues or stress or illness, or even medical procedures/anesthesia are stressful for the body or COVID may have caused this hair loss. Any of those can cause thinning or loss, and that's from the inside out. Nothing I do on the outside can address any of that, but I'll do my best to work with what we've got."
For more answers from our Instagram followers and a Q&A with Beauty Launchpad educator Hana Norris about how she addresses and normalizes hair loss in her salon, read Beauty Launchpad's July/August 2022 issue.