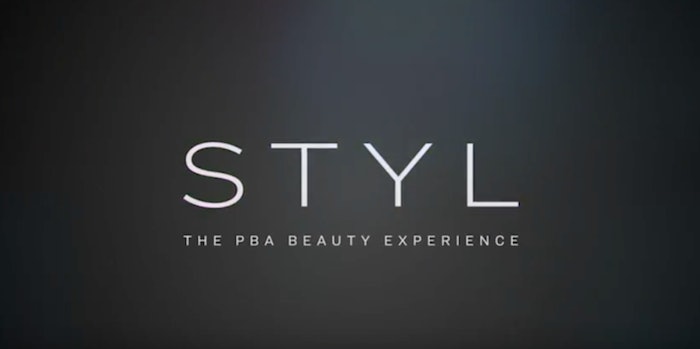 At the International Salon and Spa Expo in Long Beach, California, the Professional Beauty Association (PBA) announced a ground-breaking, new beauty event launching in 2019, STYL The PBA Beauty Experience.
This three-day experience designed exclusively for salon owners, stylists, and licensed beauty professionals from around the country will come to life January 26-28, 2019 in Long Beach. Raising the bar higher, the North American Hairstyling Awards will join the STYL event on January 27, 2019 bringing a huge dose of energy and inspiration into the evening.
STYL will be an immersive experience featuring hands-on learning that expands far beyond the classroom, inspirational runways headlined by world-renowned beauty icons, and interactive product showcases highlighting what's new and what's next.
STYL will challenge traditional expo and convention standards by bringing together the beauty community while creating unparalleled, individual event experiences. STYL was crafted with the guest top-of-mind based on over 300 hours of research with insights having been collected from individuals at every corner of the beauty industry. Each guest will leave feeling inspired, renewed and rich with the knowledge they need to catapult their career.
Steve Sleeper, Executive Director of the PBA, explains: "The beauty industry is built around helping people feel great about themselves and enabling them to express their personal style with confidence. Every day, beauty professionals work hard to help people to achieve these goals and, with the launch of STYL, we want to give back by creating an event tailored to what the beauty community needs. STYL will provide the knowledge and inspiration guests need to feel as passionate about their careers as the day they chose to enter this amazing industry."
For more information and announcements, visit probeauty.org/STYL​