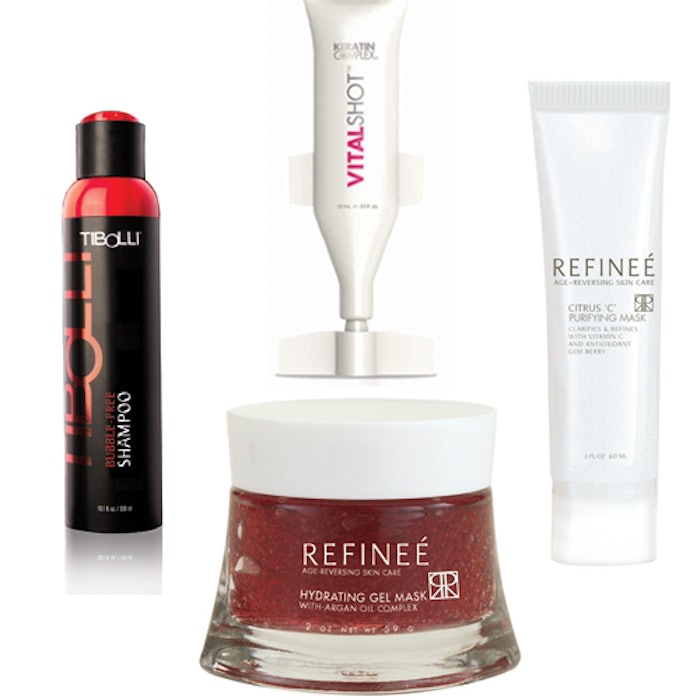 Prizes:
Hold the Foam!
Tibolli is giving 5 lucky readers the breakthrough Bubble-Free Shampoo! Formulated sans sulfates, the cleanser moisturizes, nourishes and smoothes—perfect for when you don't want to weigh down locks with conditioner!


Shots All Around
Keratin Complex is gifting 10 lucky readers VitalShot Restorative Keratin Ampoules! The restorative remedy fortifies weak, damaged hair, instantly reduces frizz and delivers antioxidant protection against environmental aggressors.


Mask-erade!
Refineé is giving 10 lucky readers Hydrating Gel Mask and Citrus 'C' Purifying Mask! The former moisturizes with argan oil, repairs with dragon's blood extract and protects with resveratrol, while the latter clarifies and brightens thanks to vitamin C and goji berries.
This contest has closed. Thanks for your participation!