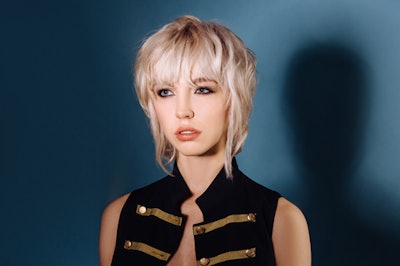 Each year, the Sam Villa team gets together and creates our Education Mission based on the ebb and flow of the fashion world and input from hair artists around the country blended with real world feedback from guests in the salon.  It's honestly become even more challenging, because 10 plus years ago there were very specific widespread trends (think Heidi Klum bangs or the Rachel haircut), where as today we find ourselves in an age of information overload via social media.  Trends are less specific now and they overlap significantly… long bobs have been on trend for years and yet you can still log onto Pinterest and find page after page claiming that it's the hot haircut for 2017.  As a brand, we find ourselves drawn to speak in a way that truly applies to what exists in most salons on a daily basis.  Our role is to sift through the mass of information coming from every direction and package it in a way that makes sense to hairdressers.  We make it relevant, regardless if a hairdresser is working in a small town or a big city.
Here, you will find our Education Mission for 2017… it speaks more about the feeling of the season from a social point of view and how that affects what we do to the fabric of hair.  Yes, there is mention of some specific shapes, but notice how open it is to the individual interpretation… this is the current state of our profession.  It's not good, it's not bad, it's not right, it's not wrong – we embrace this open space for creativity and we hope it speaks to you. 
Cheers to 2017… we look forward to connecting more with all of you in the coming year!
There's a rebellious, urban feel as the look moves from the inner city to the suburbs. It's all about practical and functional results as silhouettes continue to dip into simplicity mirroring the new lifestyle of the youth movement seeking personal connection in all they do.
The past is where we learn and the future is where we apply it.  What keeps relatable looks like a shag, a bob, or pixie connected to the present are designs that have a familiar ring but have a much softer look and a modern silhouette that is loose and inflated for a sense of leisurely ease. 
The haircut is back as we return to the craft of haircutting with clever structural lines to create interesting surfaces that can be tailored to any design.  Imagine contradictions that attract attention and add intrigue to the look as the method of layering seems to continue to evolve with detached irregular patterns and clashing fractured layers that are tiered back to front and top to bottom.
And yet, the simple has become more complex when it comes to the finish as its subtle attitude's that make the hair come alive.  Textures have a connection to nature.  They are organic, naturally occurring textures even though they are often created with advanced techniques, products, and tools.
Is the braid parade over? On the contrary… it's turned into a braid block party.  Again, the sensibility of the street has inspired a turn towards tighter knots and plats that hug the head moving into highly contrasted organic textures living side by side in harmony.
At Sam Villa, we are inspired by the quest for connection and pledge to be a resource for the connection of ideas, people, and the salon industry.
Aspire for More!
--Sam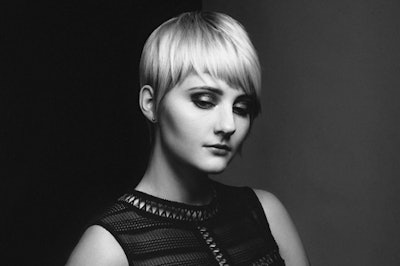 [Images: COURTESY OF SAM VILLA]