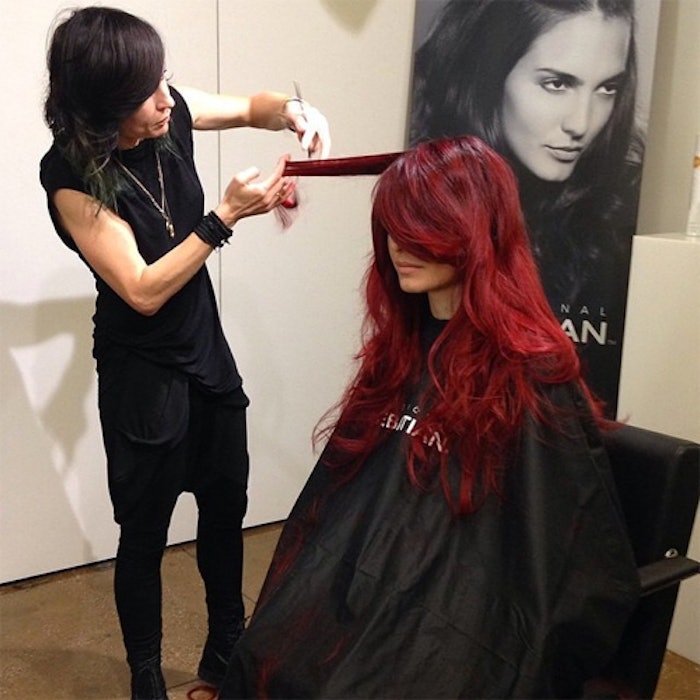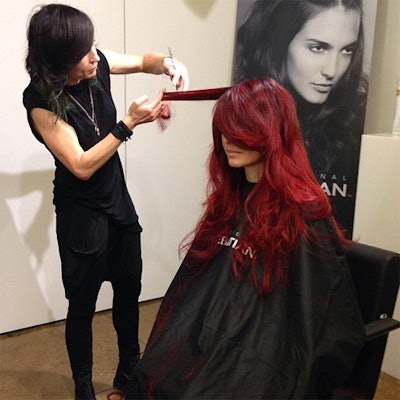 If you're going to play around with color, do it with the big kids. Stand out in all the right ways with this luscious, crimson color…can somebody say vixen?!

This isn't your average scarlet mane that I created during a Sebastian Creative Immersion class at the Wella Studio in NYC. It's vibrant, sultry and super sexy, pegged "Red Vixen" for obvious reasons.


Let me give you a little insight on how I created the look:

•    Color hair a fire engine red with darker bits around the crown.
•    Use the back-cutting technique I love so much to put a new spin on the layers.
•    Step away from your work and look at it from a distance. That's how you see the balance and what more needs work.
•    Tousle those locks!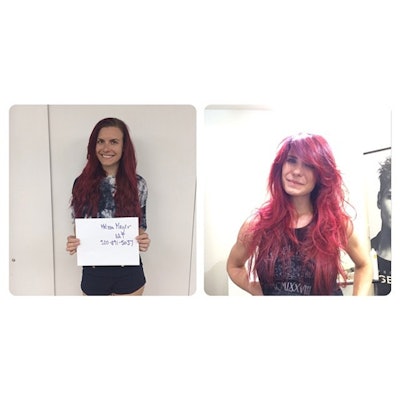 I'm playing devil's advocate here – what's holding you back from having long, gorgeous, sanguine tresses?

X,
Marylle
[Images courtesy of Marylle Koken/The Harlot Salon]