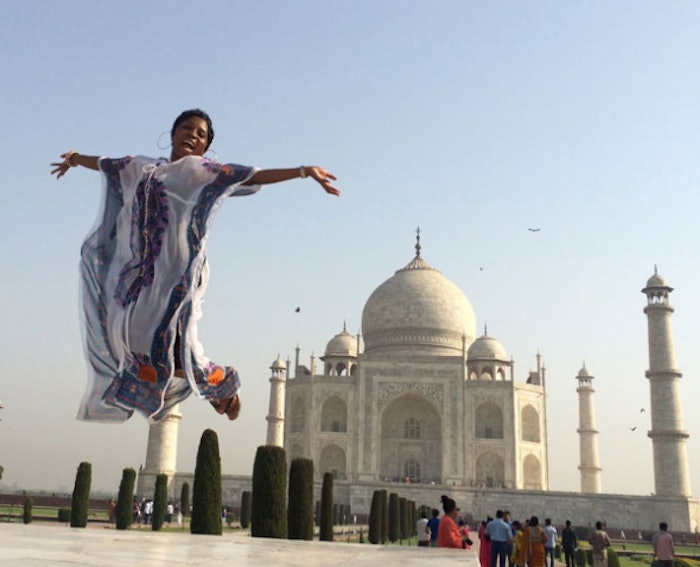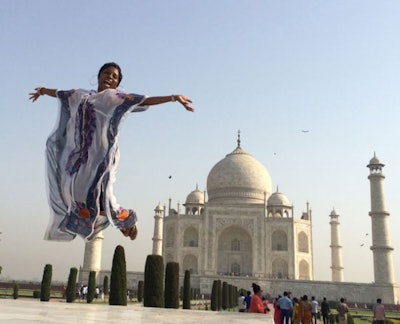 Every day hundreds and thousands of pilgrims come together throughout India, waiting in lines for hours to donate their locks to the Hindu temples. This is all done for religious reasons. India is dense with a population of over 1.2 billion, including more than 100,000 Hindu temples. Temple tonsures (Tonsuring show one's love for the Gods by washing away one's past and starting anew) are where women, men and children go to sacrifice their hair to God.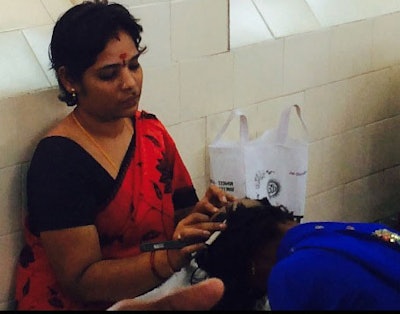 That hair is later sold to different hair collectors around the world by the pounds. India has a reputation in the hair industry as having some of the best known hair extensions in the world. Since I decided to start this journey in search of the best hair, it was a no brainer that I was headed to India. I started in northern India and worked my way down the south, stopping in small villages and countries along the way.

After my visit to China in March, it was clear that the extension processing steps in China were genius and allowed for mass production of hair. However, China duplicates most of their hair and packaging to look like authentic Indian Hair. What that really brings is a lot of matted hair. Because of the quality, many extensionists complain about their experiences with this type of hair. The Indian hair collectors were open to teaching me all I needed to know about Indian hair and how to identify the difference between the Chinese produced "Indian Hair" and authentic Indian Hair.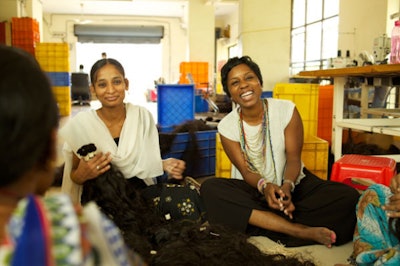 True to its reputation, I found India to truly have some of the best hair in the world: It is thick, dark, slightly wavy and unprocessed. The women all had the same hairstyle rich or poor- pulled back in a tight ponytail. I asked many local women what their daily hair care maintenance was and the answer was simple- Sun Silk shampoo and natural coconut oil. Is that the secret to beautiful hair?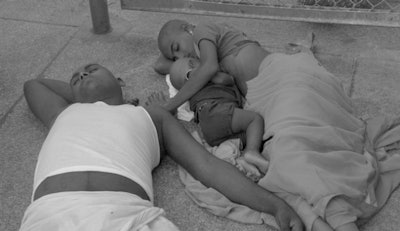 India's poverty is overwhelming and heartbreaking to witness. While other countries like Cambodia sell their hair for money, Indian women sacrifice their hair to God with the belief that that their prayers will be answered. When interviewing some of these people, I was unable to find one person who was willing to cut their hair for money or had cut their hair for money in the past. Pilgrims visit tonsures daily and stand in lines for hours to cut their hair, and many do so several times throughout their life, but it's mostly poor Indians. If a woman's hair is truly her crown and glory would she shave it all off for her spiritual belief, when there is an option for monetary gain? The good news is that temples invest the financial profits back to their community for housing, education, health, etc.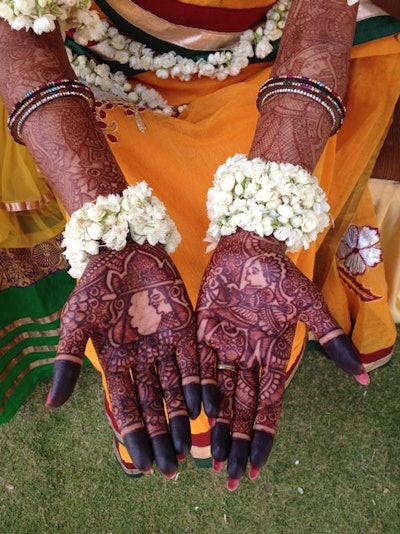 Hair wouldn't be the only thing I'd find. It's impossible to visit such a dynamic country and not notice the fantastic mixture of contemporary and ancient history. India has amazing food, music, history, beaches and of course hair! The people are reserved, but friendly, it's not a country where you see many foreigners, but I encourage everyone to include India on their bucket list. What I found most interesting was the option of shoes in the country. Locals seem comfortable walking around wearing no shoes in their daily activities like walking to the store, hanging with family and friends or even working.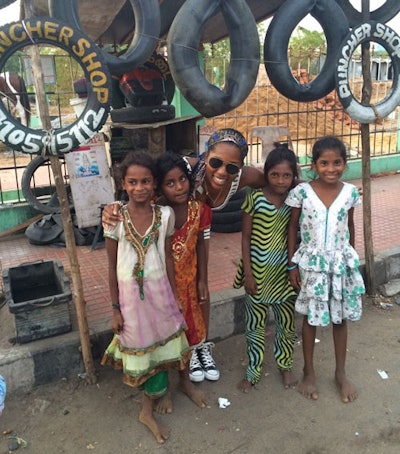 But it was my encounter with the shoeless Nina, an 11 year-old beauty who just melted my heart. I was shopping at a night market and she was trying to sell me beads made by her mother. Typically, I do not buy these items because I have no need, but this night was different. She was the only child out and she had that "IT" thing that captured my attention. I didn't buy any of her beads, but gave her a few rupees on GP. Unlike most shoeless locals, Nina's shoeless appearance didn't look as if she had a choice. She was wearing traditional sari covered in dirt just like her face, but she was happy and her inner beauty shined through. I spoke to her a bit and asked about her family and decided she needed shoes. With the local markets being very inexpensive I could afford the splurge on a new pair of shoes for her. I knew she would take extra money home to her family and I wanted Nina to have something for herself. She lit up and passed at least 10 stores to take me to the shoe store where she had been eyeing a pair of pink flip- flops with a small wedge. She even told me they were on sale! The smile on her face and the bounce in her step as she walked away will bring a smile to my face forever.

India was beyond my expectation and the documentary will be an amazing journey that will educate you on hair extensions, new countries and its people. I am excited to share my journey and I know Brazil and Peru will bring heartwarming stories and more hair facts.

Stay tuned extensionistas, the best is yet to come!- Riqua Hailes, Just Extensions
Be sure to read Part I, where Riqua shares her experience in China!