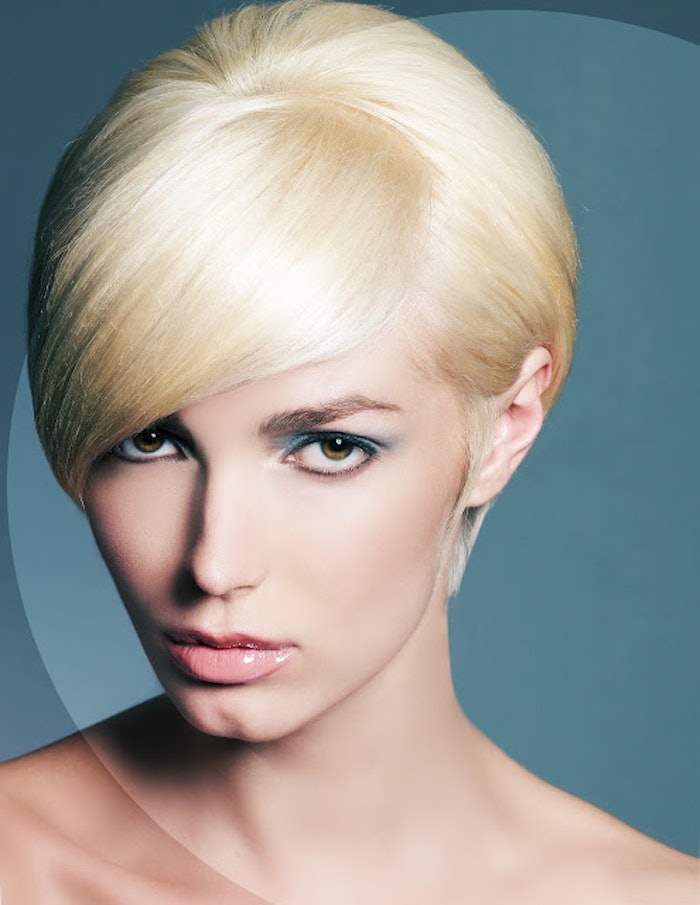 Two of today's hottest celebrities recently took the plunge to make big changes with locks and looks. Making the leap to a blonde bombshell is the most fashion forward, eye catching change one can make. Celebrity stylist, Sherri Jessee shares tips on how a professional can create this beautiful blonde. 
Pictured above you can see Miley Cyrus and Elisabeth Moss with their new blonde locks. 
Hair & Makeup: Sherri Jessee Photo: Roberto Ligresti
Apply a powdered lightener mixed with  20  developer to level 6 re-growth.  Cover loosely and process. 
Apply light teasing for volume and control as you brush hair into a 60s inspired shape.
Hair & Makeup: Sherri Jessee Photo: Roberto Ligresti 
We all love change and it is quite possible to create variety even in short hair. See steps for second look with vintage inspired finger waves.
Hair & Makeup: Sherri Jessee
To create second look, apply a liberal amount of a firm holding gel and carve into a classic finger wave pattern using a fine toothed comb. Use tissues and clips to secure and allow shape to air dry while doing the makeup.
Now, it's time for makeup! Mist face with water and apply moisturizer...  Do a natural eye using soft browns... Perfect skin by applying foundation only where needed... Apply red lips with liner, lipstick and gloss.