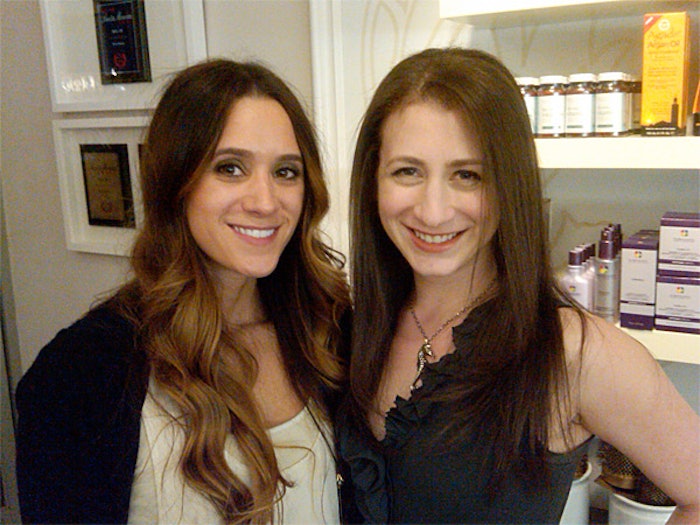 Stylist-extraordinaire Jonelle and me (senior associate editor Alyson Osterman-Kerr)
Well, I have officially been byu-tified! After years of hearing all about the wonder of Byu-ti Hair Therapy in Santa Monica, California, I was able to try out one of their custom-formulated "hair blender" treatments for myself--and believe me, I was not disappointed.
I told my stylist, Jonelle (who may just be my kindred spirit of the hair world) that my hair suffered from a bit of dryness, and that I liked it smooth with volume. So she custom-blended a treatment with those three things in mind (moisture, volume and smoothing) and voila--my hair looked healthy and sleek.
Partner that treatment with an amazing trim (I must admit, I'm probably a hairstylist's nightmare..."please cut as little as possible while making it healthier" I request) that took off a mere inch or so from my mane while still managing to revamp my look, along with a killer blow-out, and my night was pretty much made!
Maybe I had a date night out with my hubby...maybe I had dinner with friends...maybe I stayed in and watched a movie--it doesn't matter. Great hair makes any evening FABULOUS!