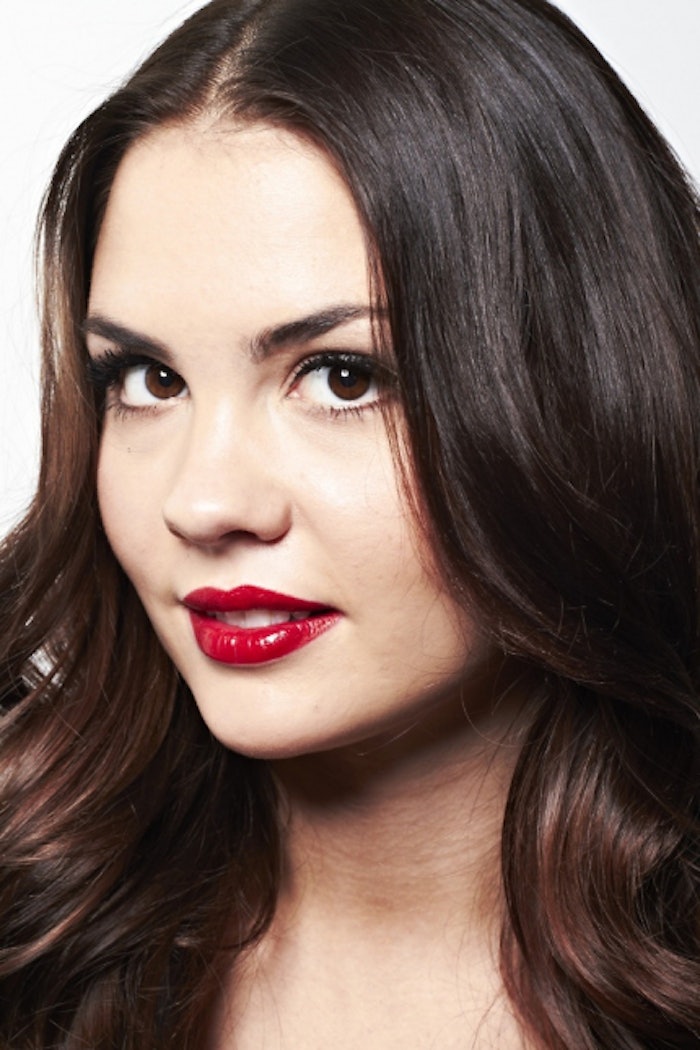 Last week I attended the L'Oreal Professionnel/Juan Juan Salon-hosted "Cocktails at Twilight" event with Jennifer J (who colored many a mane--including Kristen Stewart's--on the Breaking Dawn set)! Beauty bloggers and editors alike gathered round to glean a glimpse of what it's like to work on a major production, as well as learn about the latest trends in color. Psst: Jennifer predicts the "fade"--darker color at the roots lightening up at the ends--is going to be hot, in addition to warmer tones of browns and reds.
Personally, I couldn't stop staring at the models Jennifer brought along with her to demonstrate her latest color creations--one was a brunette that demonstrated the "fade" trend, and was also the color sported by Kristen Stewart in Breaking Dawn (see first photo, bottom of page), and the other was a redhead (with brunette understones) whose color I'm simply going crazy for, and may just incite me to finally take the color plunge! (see second photo, bottom of page)
For our full interview with Jennifer J, check out the November issue of Launchpad.
Related:  Lily Collins Debuts New 'Do at the MTV Movie Awards  |  Kristen Stewart's Textured Up-Do    |  Get the Look: Kristen Stewart |  Kenra Professional Launches Kenra Color  |  Hairdressers Against AIDS in Inglewood, CA for World AIDS Day  |