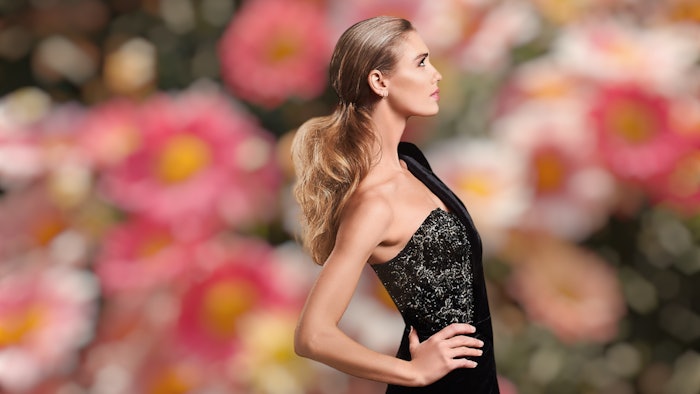 Courtesy of Sam Villa and Anna Peters
Wedding, prom and graduation season is in full swing! 
If your clients are looking for a hair look that is perfect for the season, look no further. 
Anna Peters (@annas_hair_retreat), owner of re:TREAT Color + Hair Design Studio, shares how to create a laid back luxe hair look. 
"This is a showstopper for any client looking to turn heads. It highlights the face while creating body and interest in the back," Peters says. "We love it because it can be dressed up or down and is a quick style to create." 
Follow the tutorial below to create this look for your clients.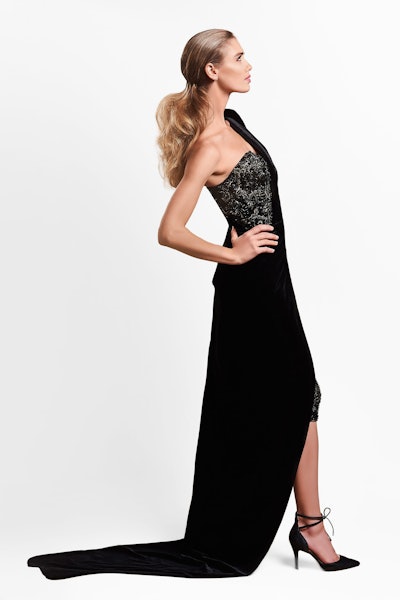 How-To: 
Directionally blow dry hair straight back towards the occipital bone and away from front hairline with a Ionic Blow Dryer and paddle brush. For extra control and hold, apply Redken Root Lifter volumizing mouse at the base throughout the head.
Starting 1" behind and below the ear on one side of the head, gather a small section of hair and split into two strands. Cross strands to create an X. Take a small section of hair from the high point of the head directly above the X and smoothly lay section directly in the middle of X. Grab the two strands on either side of section and twist once to create another X, pinch in center of X to secure, add another section of hair from high point of the head and lay smoothly between X, twist strands to secure. Continue this pattern across the nape of head. Secure on opposite side of head with elastic.
To create volume and softness in the back, take 1" sections of hair, spray with Redken Thermal Spray, comb through and wrap hair around a Marcel Iron and Wand (1.5" with extra-long barrel). Let curls cool, then hold section with two fingers and ruche hair up to desired volume and shape.
"This is a style you're going to want to have ready for special occasion clients – the mix of laid-back coolness and luxury makes it appealing to a lot of people," adds Peters.