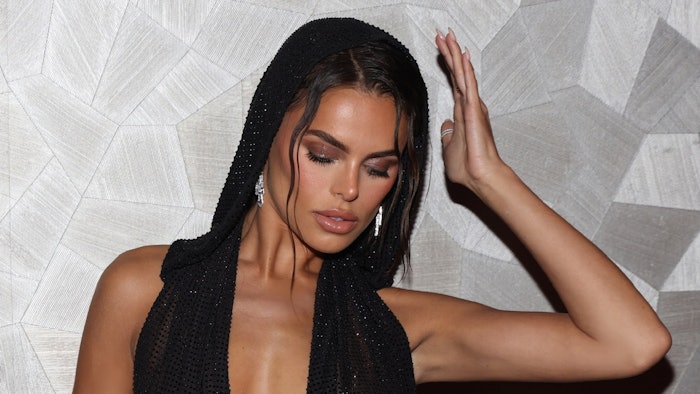 Courtesy of Hairstory
Sports Illustrated Swimsuit Model Brooks Nader celebrated being on the cover of this year's Swim Issue for a launch weekend event in Miami.
Celebrity hairstylist Mitchell Ramazon (@mitchellramazon) created a pulled back mermaid hair look for Nader using products from Hairstory. 
You can learn how to recreate this look with a tutorial from Ramazon below.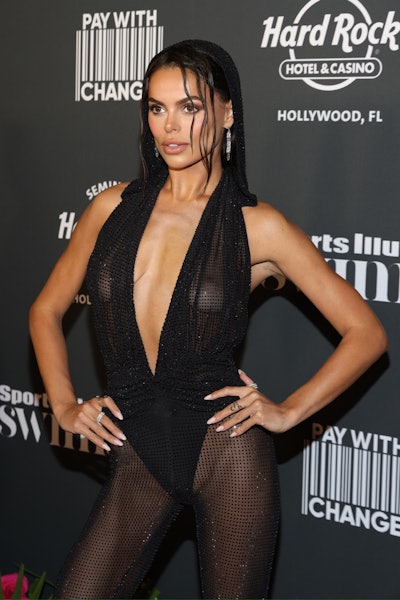 How-To: 
To achieve a pulled-back mermaid texture, apply a generous amount of Hairstory Undressed thorough out the hair and Hairstory Lift to the roots before blow-drying the entire head. The focus was to create a base with a touchable texture that would last all night. 
After the hair is dried, use a large 3-barrel curling iron to create a soft wave. Don't forget to first apply a small amount of Dressed Up to the mid-lengths and ends for heat protection. Once the hair has cooled down and the waves are set, grab a generous amount of Hair Oil. Apply first to the ends, and work your way up to the scalp. 
If the hair is on the thicker side, grab small amounts of Hair Balm and apply it to the roots to create a more wet appearance because of the moisture-rich ingredients. 
Once the hair is shiny and appears wet, pull back the hair into a low pony while selectively pulling out a few pieces around the face, giving the appearance of the hair being pushed off the face and cascading down the back of the head. Finish off with a mist of Undressed to set the look in place.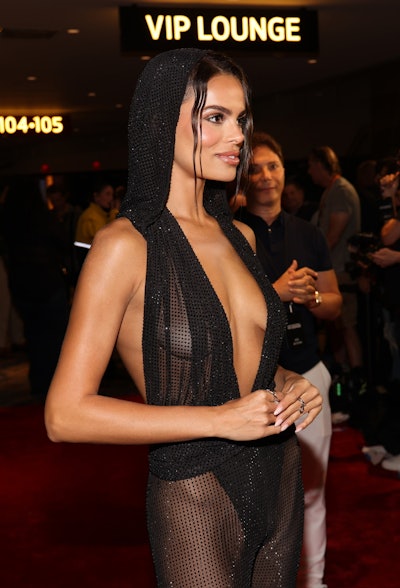 Try New Wash:
Hairstory is looking for hairdressers who are passionate about giving their clients their healthiest, happiest hair ever. You can join their Pro program and try New Wash for free by visiting www.hairstory.com/pages/beautylaunchpad.