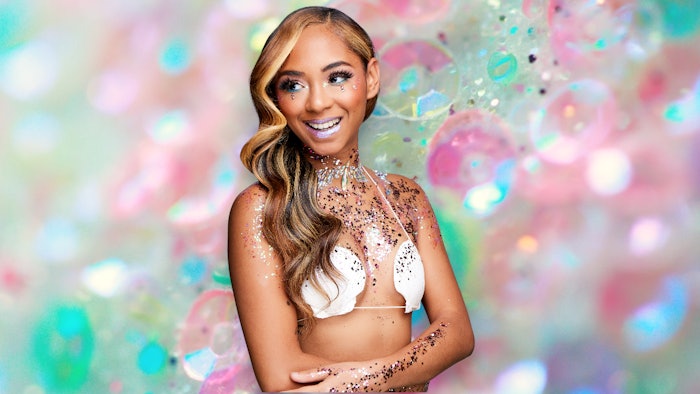 Courtesy of Ashtae Products
Anticipation has been building with the new release of a Disney classic, "The Little Mermaid."
The conversation of diversity, inclusion, and representation in both animated and live-action movies has been a heated discussion both on and offline. Ashtae Products believes it's so important to be inclusive in our industry no matter the race or texture of hair.
The Ashtae Artistry Team came together for a session to showcase their creativity and hopefully inspire others to explore the vibrant and awe-inspiring world of mermaid-inspired hair trends!
Tip 1: Prepare the Hair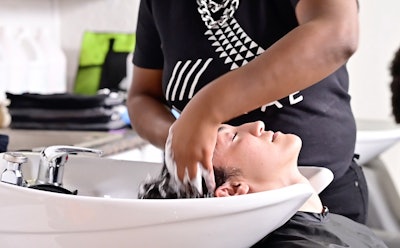 Start by ensuring the hair is clean and dry. Shampoo client using Ashtae Clarifying Shampoo twice using a quarter size amount. Then, repeat the same step using the volumizing shampoo. Rinse thoroughly between each shampoo. Next, apply a quarter-size amount of Ashtae Heavenly Silk and Shine Conditioner throughout the hair. Comb through and then rinse out. All clients need moisture to seal the deal use a dime size amount of our Ashtae Moisture Plus leave-in conditioner before beginning the blow-dry process. Blow the client's hair completely dry. After blowing drying lightly base the client's scalp using Ashtae Hair and Scalp Balm to moisturize, protect and prevent itchiness on the scalp.
Tip 2: Add Texture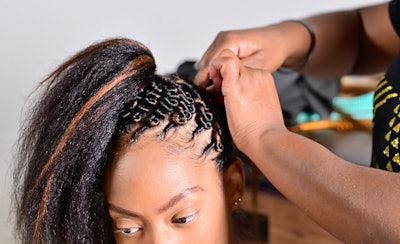 Create texture in the hair by using the Ashtae Diamond Hold Spray, applying it from mid-lengths to ends. Gently scrunch the hair with your hands to encourage natural-looking waves. When doing braids, use the Ashtae Lay and Stay to create clean partings without any film or residue on the scalp.
Tip 3: Add Color 
Mermaid looks wouldn't be right without adding pops of color. Choose a color palette inspired by mermaid tones like ocean blues, seafoam greens, enchanting purples or even a combination of pastel tones. You can use temporary hair color sprays, semi-permanent dyes or extensions to achieve the desired effect.
Tip 4: Heat Styling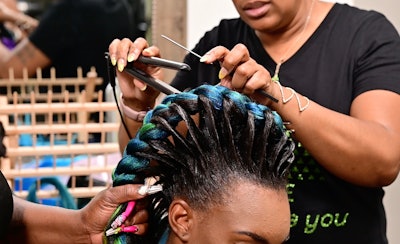 Take a dime size amount of the Ashtae High Gloss Curl Wax and distribute it evenly throughout the hair. Use a curling wand or a curling iron. Take small sections of hair and wrap them around the wand, holding for a few seconds before releasing. Continue this process throughout the hair, alternating the direction of the curls for a more natural look. Use this same technique to define waves or braids with your curling iron or flat iron.
Tip 5: Define Waves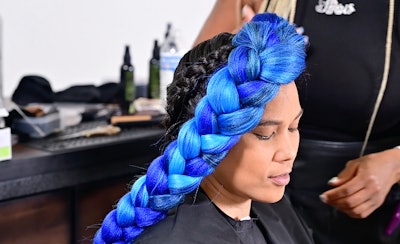 After curling the entire head, run your fingers through the curls to loosen them and create soft waves. If desired, you can gently comb through the waves with a wide-toothed comb or use your fingers to separate and define the curls.
Tip 6: Finishing Touches 
Add optional embellishments such as seashell clips, starfish accessories or colorful ribbons. These accessories will enhance the mermaid aesthetic and add an extra touch of whimsy. To ensure your mermaid hairstyle lasts, apply the Ashtae Diamond Hold to set the waves and lock in the color. This will help maintain the desired look throughout the day or evening.
You can see six mermaidcore hair looks created by the Ashtae Artistry Team below.