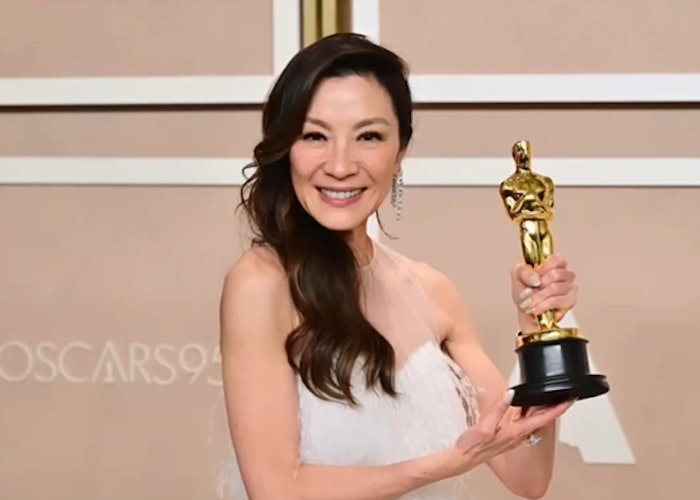 Courtesy of @mararoszak
"Everything Everywhere All at Once" star Michelle Yeoh made history, taking home an Academy Award for Best Actress in a Leading Role. 
Celebrity hairstylist Mara Roszak (@mararoszak) styled Yeoh's hair for the night, creating a classic and timeless look. Roszak created the look using products from FEKKAI. 
"I was inspired by Michelle's stunning ethereal dress by Dior," Roszak said. "I wanted to create something classic that had a beautiful ease. We wanted to create a full foundation with volume that would last."
If you want to recreate this look, now you can! Follow the tutorial from Roszak below.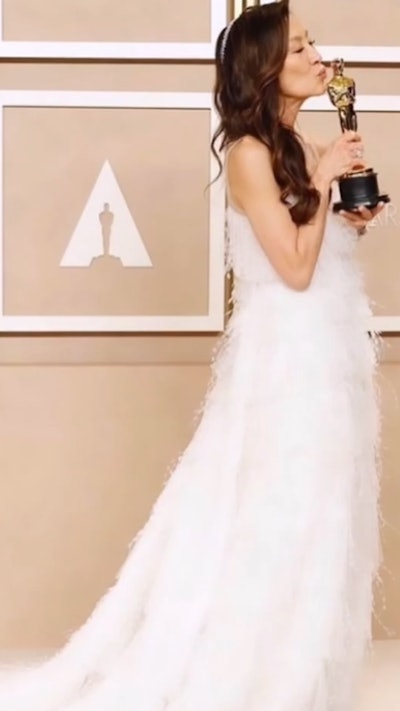 How-To: 
Apply FEKKAI Clean Stylers Root Lift Volume Spray all over the roots of the hair then blow dry with a small boar bristle brush and create pin curls. 
Spray FEKKAI Clean Stylers Flexi-Hold Hairspray to help build lasting hold.
Once the pin curls set, remove them and brush through. Then, curl the hair with a Bioionic 1 1/4" curling iron for a long lasting gorgeous flowing wave.
Spray the hair with the FEKKAI Full Blown Volume Dry Texturizing Spray to break up the waves and add more movement.
Tease the crown, and place the diamond headpiece, pinning it into place. 
Spray FEKKAI Clean Stylers Flexi-Hold Hairspray to ensure the look stays the whole night.