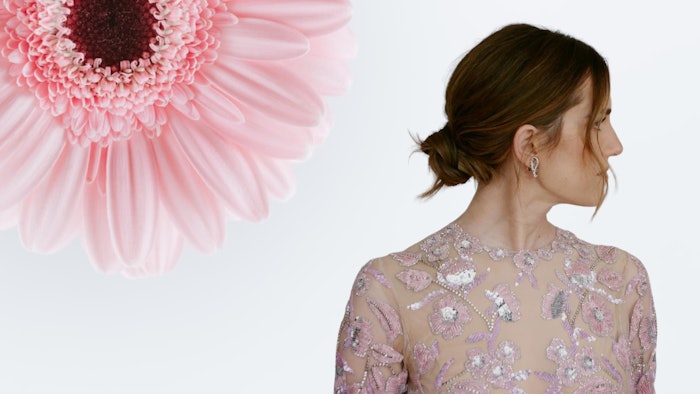 Courtesy of @davidvoncannon
M3GAN star Allison Williams wore a gorgeous updo to the Academy Awards. 
Her look was created by celebrity hairstylist David von Cannon (@davidvoncannon) using products from Hairstory. 
The von Cannon created a gorgeous updo for the actress, styling it in a loose chignon with free strands to keep the look youthful. 
You can get a tutorial for how to create the look below.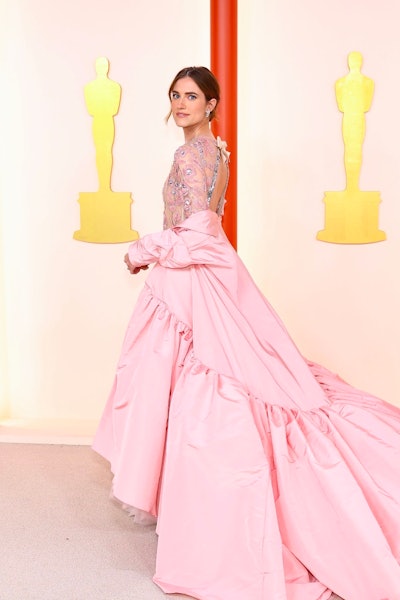 How-To: 
Start by adding Hairstory's Lift Volumizing Spray on the roots and Undressed Texturizing Spray on the mids and ends of the hair while it is damp and then blow dry with a round brush to give a wavy texture. 
Once dry, go in with small sections and curl all the hair with a 1" curling iron to give texture for the updo.
Use a small amount of Hairstory Hair Oil to break up the waves and add some shine.
Once the texture is how you want, loosely gather the hair together in a low ponytail and make a loose chignon that isn't too perfect and has some pieces coming out to keep the look youthful and fresh.