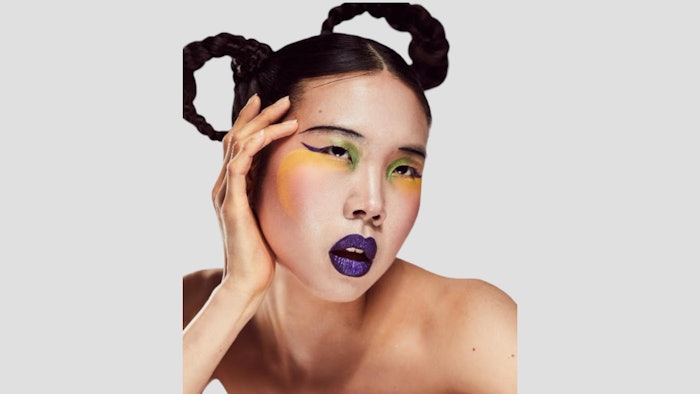 Courtesy of: Make-up Artist: Rachel Roberts @estabrookartistry Hair Artist: Rina Abbatiello @rinaahairr Photography: Benji Rivera @benjaminriveraphotography Model: Cal @__theycallmecal__
New York City hair artist Rina Abbatiello (@rinaahairr) collaborated with make-up artist Rachel Roberts (@estabrookartistry) and photographer Benjamin Rivera (@benjaminriveraphotography) for a "Bloom into Spring" photo shoot. 
The shoot is inspired by Geisha, a class of female Japanese performing artists and entertainers. 
"The inspiration was honoring traditional Geisha hair by creating a futuristic and modern look," Abbatiello tells Beauty Launchpad. "I kept the shape soft and rounded but modernized it with sculpted braids. I also transitioned the shape of the braids to mimic the subtle change of make-up."
You can see what products Abbatiello used to create the hair look featured in the shoot below.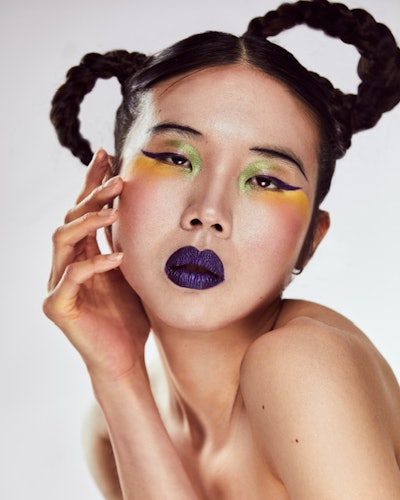 How-To: 
Make-up artist Rachel Roberts also shares her inspiration behind the makeup look for the shoot. 
"This look was inspired by traditional Geisha makeup. I wanted to play with more futuristic colors and shapes to modernize it," Roberts tells Beauty Launchpad. "Still subtle touches of tradition with keeping the foundation fairer than her actual skin tone and keeping focus around the eyes with bright cascading colors." 
You can see what products Roberts used to create the makeup look below.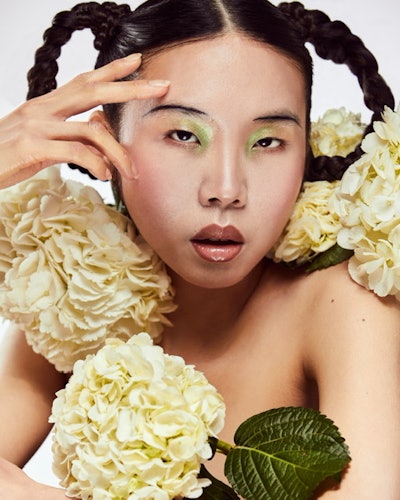 How-To: