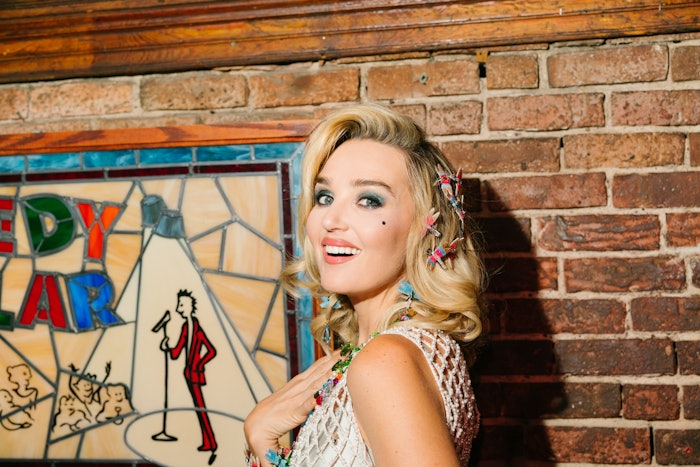 Photo Credit: Aaron Weiss
At Susan Alexandra's New York Fashion Week (NYFW) show, Naeemah LaFond, amika global artistic director, created the bespoke hairstyles.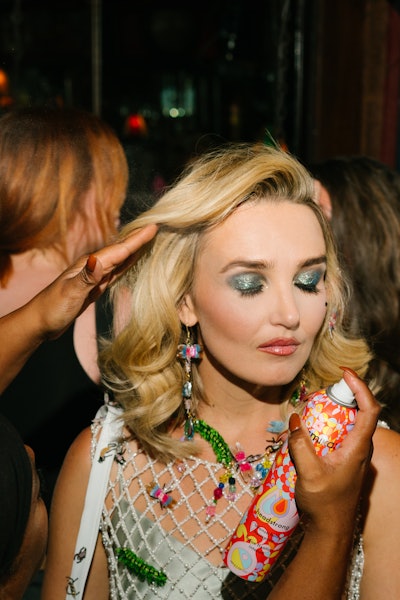 Get the Look:
Mist the hair and apply Plus Size Perfect Body Mousse.
Curl the hair using a blowdryer and round brush—over-direct for volume and body at the hairline. 
Take medium-to-large sections of hair, and apply The Shield Anti-Humidity Spray and curl using the 1.25" amika Curler. 
Pin-curl each section after styling and allow the look to cool. The longer the sections get to cool, the more you'll ensure that the finished look will have volume and body.
Release the pins, and shape the blowout to the desired look using your hands and a paddle brush. 
Lock in the style by spraying Headstrong Intense Hold Hairspray throughout strands.
Finish the look with Susan Alexandra beaded hair accessories.