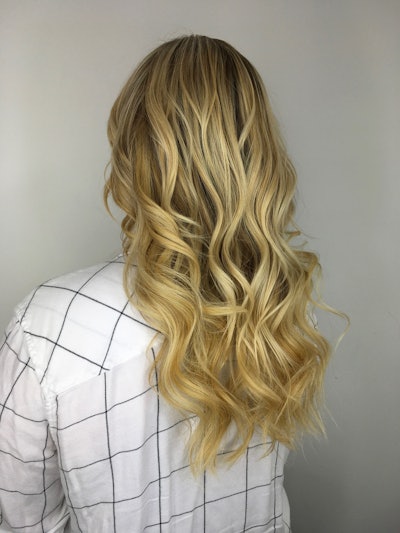 Launchpad visited parlor e.lev.en salon in Huntington Beach, where we spent the morning with Stephany Smith. She taught us all about Hairfinity's new Beneath the Weave line, which includes shampoo, two conditioners, botanical oil and more. The line works best for color-treated hair and especially clients with extensions.
Stephany walked us through how the line works for all types of leave-in extensions. The shampoo and conditioner bottles were designed to make application safe and easy, and to help prevent matting.
Watch the whole Facebook live here:
Don't forget to like our Facebook page to see more!