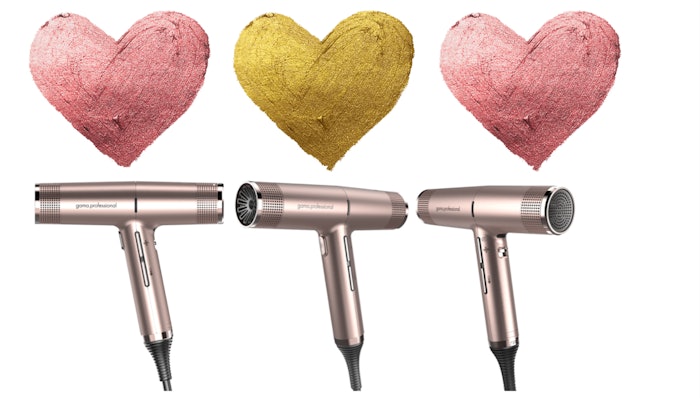 Courtesy of GA.MA
The iQ Perfetto, an ultralight and compact hairdryer by GA.MA Professional, is now available in Rose.
The rose gold hue brings a touch of high glamour to any salon's décor.
Benefits of the iQ Perfetto:
Dries hair 30% faster than any other dryer in the market.
Weighs just 0.65 lbs, and is half the size of a conventional dryer.
Designed to prevent the arm muscle damage that comes from the extensive professional hairdryer use.
Auto-Diagnosis System, to help identify and tackle possible operating problems.
Auto-Clean Technology.
Memory Function technology, a speed and temperature memorization system, which recalls the last used settings.
Almost 10ft. long cable, one diffuser and two nozzles.
Three speeds, three temperatures and cool shot.