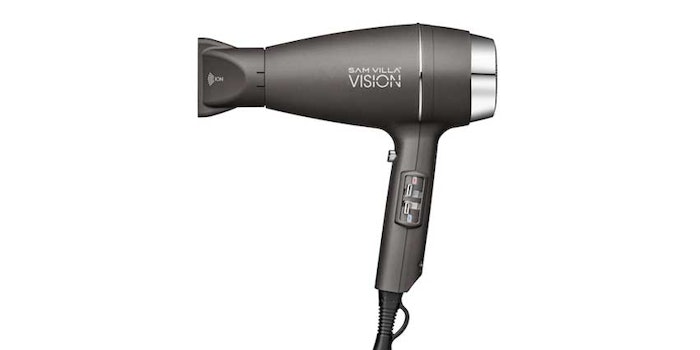 Sam Villa has launched a new dryer with cutting-edge technology, for professional stylists, the Sam Villa Vision Blow Dryer.
The dryer will be available on November 11th.
The Vision Blow Dryer was designed specifically for professional stylists that demand faster drying time, minimal noise, diminished flyaways for crystal clear images, incredible shine for reflective color and stunning silhouettes.
Features
Negative ion generation with tourmaline hydrates hair, reduces frizz and adds lustrous shine.
Adjustable heat (3) and speed settings (2).
Push lock cold shot button powered by Smart Heat Control System locks in shine and volume.
Generates 50% more airflow for smoother finishes with ultimate polish.
Uses 75% less energy (Voltage Rating: 120v / 60Hz).
"This is a dryer for artistic hairdressers that appreciate tools designed to advance their craft and execute their vision, it elevates precision styling to a whole new level," adds Sam Villa Co-Founder of Sam Villa and Global Artistic Ambassador for Redken.