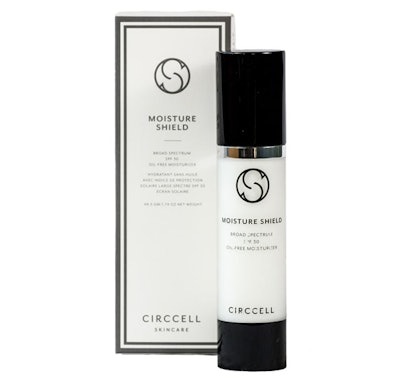 As beauty editors, it's our job to test out different products and stay on top of what's new and innovative when it comes to the latest beauty launches. And we're excited to share with you two of the latest releases from CIRCCELL, a skincare brand that keeps skin beautiful from the inside out, even as environmental factors shift. Founded by Maya Crothers, a former engineer, the carefully formulated line combines the laser precision of science with an indulgent experience, enabling skin to look and feel its best in any setting.
We're big fans of products that multitask, which is why we love the brand's Moisture Shield Broad Spectrum SPF 30. The rich, oil-free moisturizer offers long-lasting hydration with highly effective sun protection: Hyaluronic acid pulls moisture into the skin while olive-derived squalene creates a barrier to retain moisture. Combined, the active ingredients plump and hydrate while anti-oxidants and SPF 30 UVA/UVB defend skin against the sun's rays for a brighter and more youthful-looking complexion.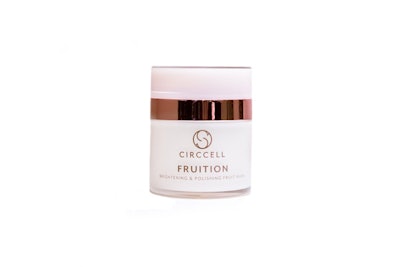 The other product we're excited about is their brand-new Fruition, a high-performing and skin-brightening, natural fruit mask that harnesses powerful actives ad pioneering technology to effectively resurface and rejuvenate the skin without causing irritation. Formulated with uplifting super fruits of real orange, mango, passion fruit, papaya, pink grapefruit, lemon purées and essential oils, this gentle mask exfoliates and brightens while targeting dullness, reveleaing a renewed complexion in just 10 to 15 minutes. It also doubles as a refreshing cleanser.
The Moisture Shield ($60) is available now and the Fruition Mask ($70) officially launches on November 15.
For more information or to purchase, visit www.CircCell.com.