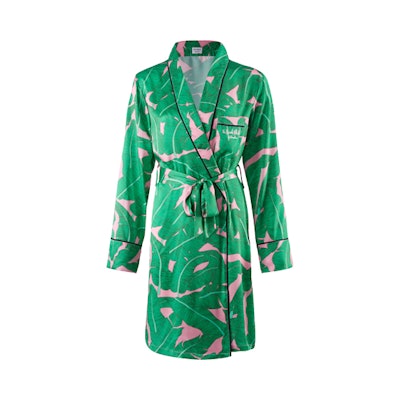 Lounge wear just got a lot classier. Introducing the Pink Palace Palm Collection—a stunning collaboration between Shhh Silk and The Beverly Hills Hotel. The luxurious collection features the iconic hotel's classic palm tree print in an updated millennial pink and leafy green combo, and is available in different sizes and styles. With offerings for all ages and genders, the collection also includes an eye mask, pillow cases, and more.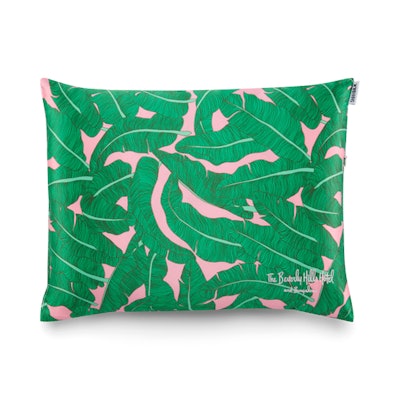 Launchpad had the honor of being invited to a special launch party at The Beverly Hills Hotel to celebrate the collaboration, which is available now at the hotel's Los Angeles location in addition to their online store. The Beverly Hills Hotel has built a reputation as one of the most luxurious destinations for Hollywood stars over the past century, and is located in the heart of Beverly Hills, surrounded by 12 acres of lush, tropical gardens and exotic flowers. It has also been nicknamed the 'Pink Palace' due to its distinct and unique design that has become a signature staple worldwide.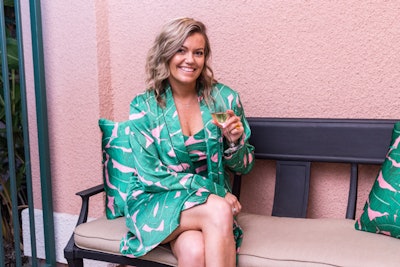 This is the first of many collaborations to come for Shhh Silk, which was founded in 2015 by Olivia Carr. The Australian brand quickly grew in popularity among celebrities like Gisele Bundchen and Kim Kardashian West, and all of its products are made from 100 percent pure mulberry silk, known for keeping skin hydrated and clear while leaving hair frizz-free.
"The collaboration itself was born out of a visit to The Beverly Hills Hotel with my children earlier this year, where we fell in love with the charm and vibe of the famously-cool property," says Carr. "Looking around at the beautifully lush landscape, I was so inspired—I could just picture guests lounging by the pool in one of our chic silk robes. This will be the first time Shhh Silk will be sold outside of our own e-Commerce site in the US, and I could not have imagined a more perfect home for our brand than The Beverly Hills Hotel!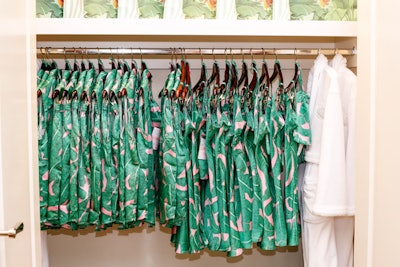 "The perfect night's sleep is a true luxury, so it's only fitting that at The Beverly Hills Hotel we are committed to helping all of our guests achieve this," says Edward Mady, regional director west coast USA and general manager. "Our new partnership with Shhh Silk is another example of enhancing the guest experience in a practical and fun way. These premium quality sleep items adorned with the hotel's signature banana leaf prints really allow guests to engage with the hotel in a very special way."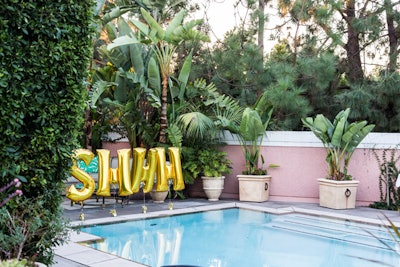 The sleepwear is available for men, women and children, and comes in sizes small-XL. Prices range from $55 to $320.  For more information or to purchase, click here.