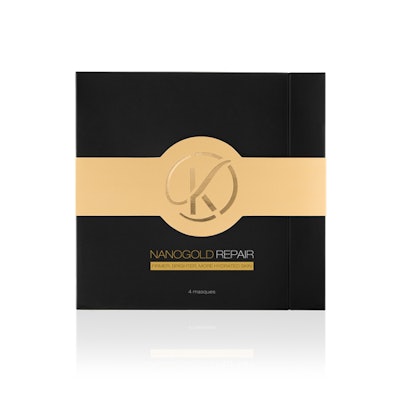 Lejla Cas, co-founder of KNESKO,  came to understand early in her career that beautiful skin starts from within. As she began to consult internationally, she discovered that individuals from all backgrounds have similar struggles and concerns associated with skin care and how to attain ultimate beauty by achieving balance in mind, body and spirit.
Cas formed a deep, emotional connection with her clients. She wanted to create a way to give them the same gift she'd given herself: a total solution that addressed not only skincare needs but the soulful balance that comes with total wellness. Her love for gemstones and their unique healing powers combined with the collaboration of medical experts led to the unique gemstone-infused KNESKO SKIN, which has blossomed into a complete wellness solution.
Now, men and women from all over the world are using her holistic lifestyle approach, along with KNESKO's high-performance masks and skincare products to reveal and enhance the skin's natural beauty. Launchpad sat down with the celebrity skincare specialist to learn more about her brand and personal approach to wellness.
LAUNCHPAD: What does "KNESKO" mean?
The name "KNESKO" was created to represent a combination of the founders' last names, representing unity, creativity and intuition. Our highly intuitive, nurturing skincare products were born from the power of love. Now we are so pleased to share that same power with our clients.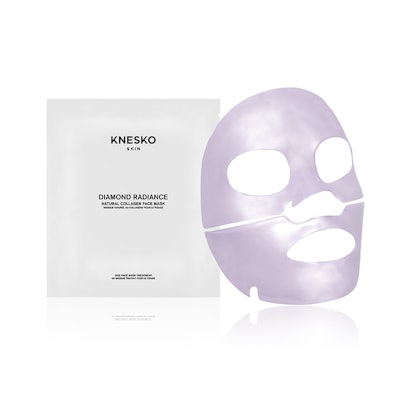 LAUNCHPAD: How did you get into the industry?
I am a Reiki expert, an internationally renowned celebrity skincare specialist, aesthetician and makeup artist. I grew up in Perth, Western Australia, where I also graduated from the International College of Beauty Therapy in 2001. I was very fortunate to be employed by a leading medical day spa, where I fell in love working with skin and performing para-medical treatments on my clients. I always knew the beauty Industry was the career for me; I dreamed of having my own line ever since I was a young girl.
Shortly after, I was approached by Australia's leading cosmetic brand, Napoleon Perdis, with whom I stayed for 10 years until 2011. Very quickly, I grew in my career and became a big part of their internal brand expansion.  My career with them lead me to relocate to the United States  in 2007, where I continued working with the brand until 2011 and was very fortunate to travel and work with clients in over 40 states of America. I also consulted for leading brands in the Industry such as YSL, Armani, and Hourglass, after which I knew it was time to do what I always wanted: to take leap of faith and create my own skin care and lifestyle brand. KNESKO Skin was founded in 2012.  
Being a collector of gemstones and minerals, as well as very active in meditation and Reiki Healing energy, I wanted to create a line that was blending science with spirituality and would be able to give my clients same gift that I'd given myself—a total solution that addressed not only skincare needs, but the soulful balance that comes with total wellness.
With lots of hard work and focus, we are now sold in over 100 luxury spas and resorts in the United States, and just launched in Canada and Middle East. 
LAUNCHPAD: Tell us about your products.
KNESKO is all-natural, utilizes the ancient healing energy of Reiki, contains chakra-balancing ingredients, embodies previous gemstones and minerals, and utilizes innovative and cutting-edge technologies. There are two collections: Diamond Radiance and Nanogold Repair. We carry face, eye, neck, décolleté and lip masks in both collections for consumers and professionals. The Diamond Radiance Collection brights, hydrates and ernegizes, while the Nanogold Repair Collection firms, lifts and hydrates.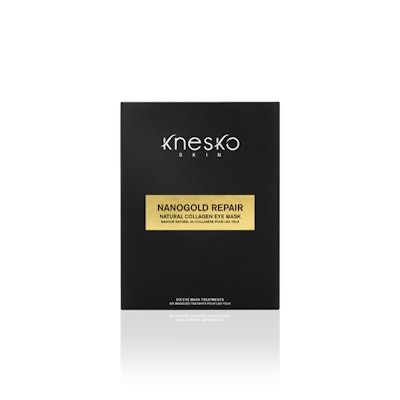 LAUNCHPAD: Future plans for the brand?
KNESKO launched for the first time in Canadian department store Holt Renfrew, so we are hoping to be in a few more select department stores of that caliber. We also launched in Middle East this year, and are planning more overseas expansion to Australia, England and more.
Another exciting development is the release of individual masks for purchase. These will be launching in November 2017.
LAUNCHPAD: How do you practice wellness in your life?
I start my days with 15 minutes of meditation. I find that being centered is the only way I keep my balance, especially now that I am a full-time mom to an 11-month-old baby, and running my business. During my 15 minutes of stillness is when I set my intentions for the day and do affirmations. I also love to meditate in shower and find myself doing lots of visualizations there.
KNESKO masks are a big part of my wellness ritual as well, they remind me to slow down and smell the roses. Every Sunday I take 1 hour to do mask, meditation and crystals to align my chakras and sent the right intention for my skin and spirt for the following week.  I work with crystals and Reiki healing energy, as well as use aromatherapy to uplift my mood or relax me depending on the time of the day.  
Ongoing Healthy Nutrition, with lots of juicing and practicing Hot Yoga is also important to me and keeps me balanced. I find when I invest in my own health and wellness is when everything works perfectly in my life, but the minute I find myself running around without stopping to take a breath is when things tend to crumble. That is really what drives me in my business too, Knesko's unique approach emphasizes the importance of taking time to intuitively and intentionally connect to the trueness of your inner self. 
I want my customers to embrace that regular masking is a true gift to oneself, a ritual that allows them to relax the mind and rebalance the spirit, all while rejuvenating the skin. Everything in my life has to come with intention and purpose to connect within, where true beauty resides.