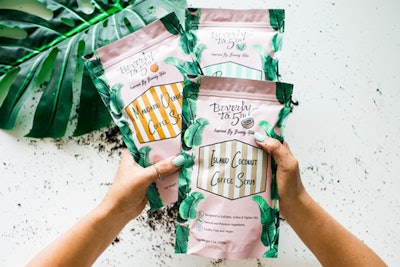 From trade shows and international photo shoots to teaching/attending educational workshops across the country, stylists are constantly on the go—which is why beauty products that are easy to pack are of utmost importance. Enter Beverly to 5th: a line of luxury, organic coffee body scrubs that are conveniently packaged in resealable envelopes that feature a gorgeous palm print (Beverly Hills Hotel, anyone?) and fit perfectly into any suitcase or carry-on.
The organic coffee body scrubs are designed to exfoliate, moisturize and help with stretch marks, cellulite and aging while leaving skin smelling like a tropical island. Just as good as a morning latte, we can't think of a better way to start your morning than by jumping in the shower and getting your scrub on with one of these! Launchpad had the pleasure of interviewing the brand's founder, Andreas Panteli about his wildly successful brand that has sold out at multiple pop-ups.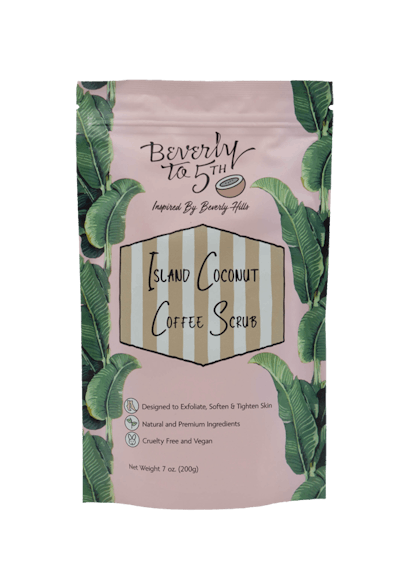 LAUNCHPAD: What does Beverly to 5th mean?
The name represents my inspiration from Beverly Hills I got one summer that I couldn't bring back home to New York. When I first began Beverly to 5th, I went to sell my products in Beverly Hills at a pop-up event and some boutique shops. Even though I sold out, it just paid for my costs. I knew people loved my body scrubs though, so I kept going and selling the products with my inspiration.
LAUNCHPAD: What inspired its creation?
I worked in the coffee industry and accidentally discovered a few new ways of using coffee (especially for skin). As a struggling entrepreneur, I changed course to make my coffee company into a skincare company.
​
LAUNCHPAD: Tell us about the package redesign.
The packaging changed to totally represent the Beverly Hills aesthetic and vibe. It's even more durable and waterproof than before!
LAUNCHPAD: What makes these scrubs stand out?
The formula includes a special type of coffee which I like to call SuperCoffee. It's much softer and offers more nutrients than simply putting coffee on your skin. There's approximately a two-month process to make the body scrubs, from harvesting to actually packaging them. Almost immediately, they give you softer skin and have more benefits over time.
​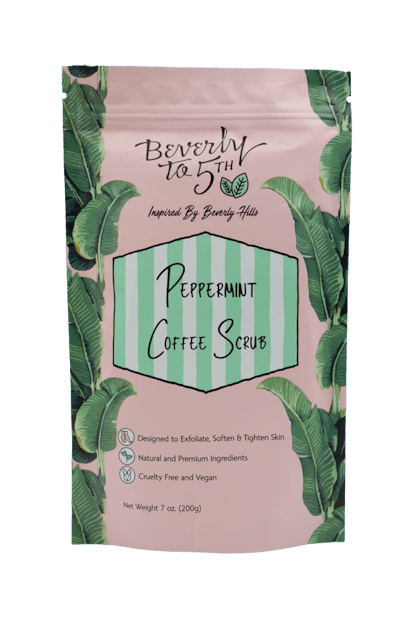 LAUNCHPAD: Any plans to expand the line?
Definitely, we have several new products in the works.
Beverly to 5th scrubs are currently available in Island Coconut, Mandarin Orange, and Peppermint Coffee. For more information or to purchase, visit Beverly to 5th.