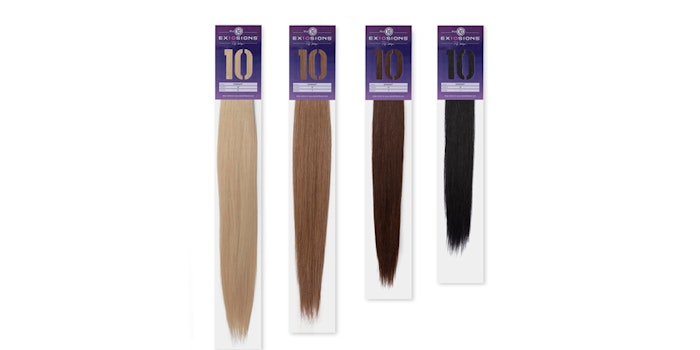 It's A 10 Haircare has launched a state-of-the-art professional-pricing program and a new line of hair extensions, EX10SIONS.
"While the everyday consumer is a huge part of the It's A 10 business model, we never lose sight of how valuable the pro side of our business is," says Carolyn Aronson, founder and CEO of It's A 10 Haircare and Ex10sions. "As a stylist myself, I am passionate and understand the need for seamless solutions when it comes to getting the products your clients love, so we wanted to create a way to make this practice easiest as possible, especially during this time."
The new purchasing process for professionals will enable the salon industry to get their hands on pro-priced products in record time. It's A 10 has connected its content management system to a cosmetology license database of more than a million licensed professionals. When visiting the Ex10sions by Carolyn (the new human-hair tape-in line) website, pros will now be able to create a separate login, where a discount will be automatically applied with the use of their authorized license number.