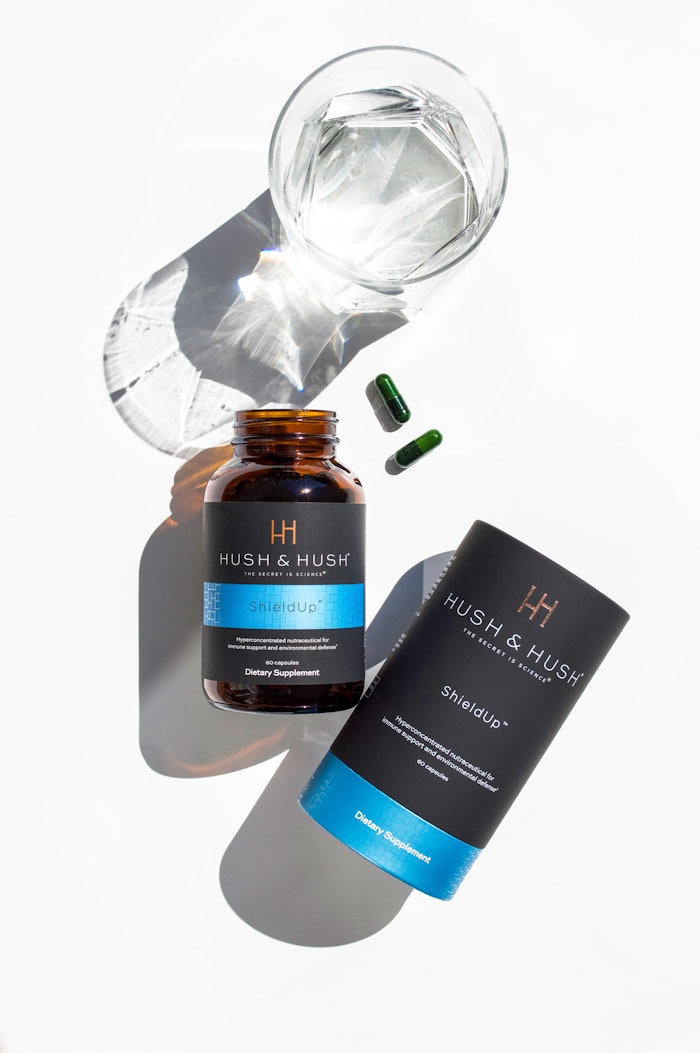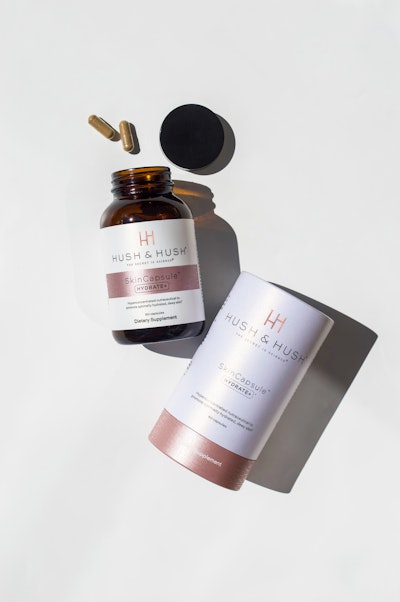 Hush & Hush is the culmination of more than 15 years of cellular and nutritional research and is dedicated to delaying the inevitable aging process. All of the formulations are designed to support the body's natural defense and regenerative powers with a unique blend of scientifically proven vitamins, herbs and botanicals coupled with modern-day technology.
Hush & Hush has four new products launching this November:
ShieldUp, a new immunity-boosting supplement that also protects against pollution and environmental damage. Each capsule contains a blend of 15 plant-based ingredients that gives the body the support it needs, such as rhodiola rosea root, turmeric, organic matcha leaf, vitamin C, zinc, elderberry, and Korean red ginseng, just to name a few.
SkinCapsule, a new trio of skin-focused supplements that can be used as part of a long-term treatment plan or as needed. Each supplement in this collection addresses a specific age-related skin concern: there is Clear+ for breakouts, Brighten+ for discoloration and uneven skin tone, and Hydrate+ for dryness.
The three-piece skin-centric line was formulated with only clean ingredients, each supplement addressing a specific skin-related concern to tackle problematic issues once and for all. The line should be used concurrently with traditional topical skincare products.
"We wanted to feed the needs of our customers and that need was a line of professional, science-based supplements that works on these often hard-to-tackle skin problems from an internal approach," says Janna Ronert, cofounder of Hush & Hush.
All of these new releases are vegan, gluten-free, and made with clean ingredients.
Both ShieldUp and SkinCapsule will be available starting November 16, 2020.