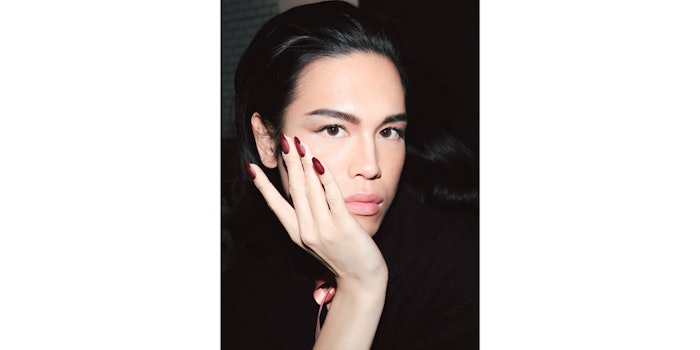 Prabal Gurung's Pre-Fall/Fall 2021 collection conveys the resilience, grit, passion and complicated devotion of New Yorkers.
The designer partnered with KISS and celebrity nail artist/KISS brand ambassador Gina Edwards, pairing dark and romantic nail shades to accent the attire. 
"The nail look was inspired by a couture shape with a modern twist. The matte and gloss half-moon style in a deep bordeaux has a dark romantic feel, just like New York City," says Edwards. 
Get the Look:
Step 1: Start with KISS Gel Fantasy Nail in No Pressure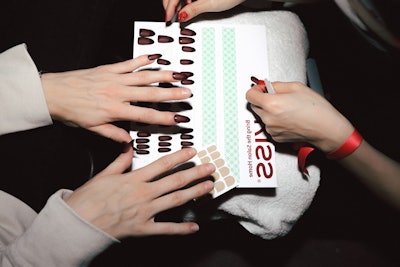 Step 2: Select the correctly sized nail for each finger and set aside 
Step 3: File and shape into oval (or other shape, if desired) 
Step 4: Using a clear gloss top coat, add a half-moon by the cuticle line of the nail while holding the tip; allow to dry for 5-10 minutes
Step 5: At the tip of the nail, use the top coat to swipe an oval French tip
Step 6: Apply nail with glue or adhesive nail tabs