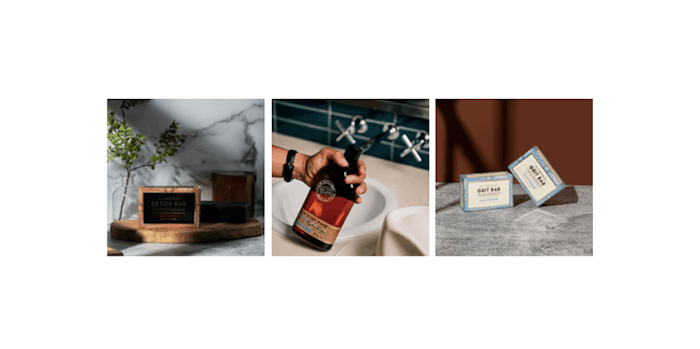 18.21 Man Made has launched three new products designed for men.
The new products include:
Absolute Mahogany Man Made Wash A luxurious, all-in-one body wash that does the work of three products—offering nourishing shampoo, sumptuous conditioner, and great-smelling body wash that deeply and gently cleanses. It's infused with macadamia glycerides, hydrolyzed quinoa and hydrolyzed jojoba esters.
Detox Bar This moisturizing, non-drying bar soap offers a rich lather for the face and body. Activated charcoal helps remove excess oil, dirt and impurities, while glycerin, quinoa, jojoba and macadamia oil nourish and moisturize. Features the brand's signature Sweet Tobacco scent.
Grit Bar This bar soap offers an exfoliating experience that leaves the face and body moisturized. Jojoba beads gently slough away dead skin cells and rough patches for a smooth dermis. Features the brand's new Absolute Mahogany aroma.