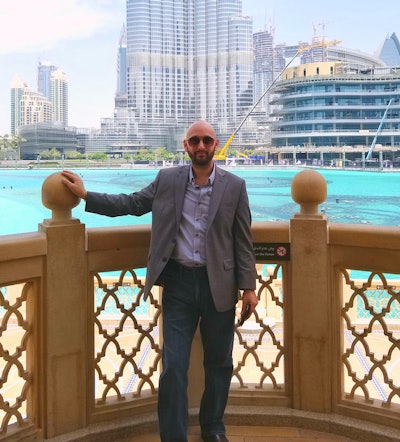 MAN talks to Joel Weinstein, director of sales & marketing at BASS Brushes, about luxury, sustainability and today's trends.
How did you get started in the business?
Really, I was born into this industry. My parents are both hairstylists, and when I was born, they started selling brushes on the side to support the family. Dad found he was making more money selling brushes than styling hair, and little by little the work evolved into a new brand. The amazing thing is, when my siblings and I were growing up, the company was located in the garage, and there were two employees: my mom and my dad. The company has expanded tremendously since then, but we've always remained true to our core value of offering luxury products. 
What do you mean by "luxury products"?
There's a difference between "professional" and "luxury," particularly in performance and longevity. For example, the purpose of a bristle brush is to distribute oil throughout the hair. Very few companies make brushes with 100 percent natural premium boar bristles; they're often combined half and half with imitation bristles to help keep down costs. You can't see the difference just by looking, and there's a big difference in cost for us to use 100 percent pure boar bristle. But that's part of the difference between professional and luxury grades. Not only do the brushes distribute oil evenly, but luxury-grade products also last far longer—and that lack of disposability makes them a sustainable choice as well. Our products are luxury-grade.
RELATED: Q&A with Chad Law, Vice President of Sales and Marketing at JOIFUL
Why is sustainability important to you?
It's important to me that stylists think about sustainability when they think about BASS brushes. For almost 40 years, BASS has placed an emphasis on using natural, sustainable materials; before it was "cool to be green," my dad was very much immersed in that part of culture, so we grew up in it as well. Many of our brushes are made out of bamboo, which is a known sustainable resource. So long as you can fulfill the need for beauty, design and function in your products and make them out of a material that isn't going to damage the environment, why wouldn't you do that?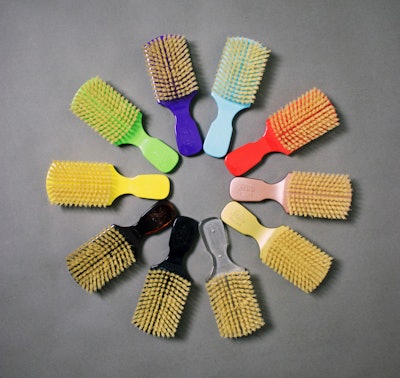 What men's grooming trends are you seeing?
Until recently the overall vibe in the industry has been an emphasis on men's styling, which is different from men's barbering. Barbering has its own culture that has developed a little bit in the shadows of styling. However, there's nothing growing faster than barbering. It has been a part of BASS' culture since we started; the level of artistry we put into our products is high because both of my parents were stylists. It's actually a very spiritual aspect of our philosophy.
One of the more interesting things I'm seeing in popular culture is a kind of fluidity of gender. We're seeing women getting cuts that involve shaving the side of their heads, or shaving the back and leaving it long on top, or putting designs in the shaved component. These are things that fall into the barbering category—the barbers are the ones who use the clippers, carve designs and create fades. 
RELATED: Q&A With Eufora Co-Founder Beth Bewley
What's your best advice for barbers today?
Do things with artistic sincerity. If you start there, it's going to drive your decision-making process, whether that's creating a perfect style for your client or purchasing the tools of your art. That sincerity will translate into the work you do.
–by Amy E. Hamaker
​[Images: Courtesy of Joel Weinstein and Jason Bennett]