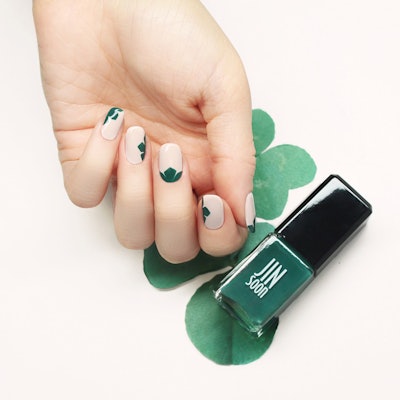 It's almost St. Patrick's Day, and there's no better way to help your clients show their Irish pride than with this understated and chic nail art from Jin Soon Choi. Recreate this lucky 4-leaf clover look with the how-to below!
How-To:
Apply JINsoon Power Coat.
Apply 2 coats of JINsoon Doux.
Using a striping brush draw the outline of leaves on the edge of the nail with JINsoon Tila, varying the position on each nail.
Fill in the shapes created in step 3 with JINsoon Tila.
Apply Top Gloss to finish the look.