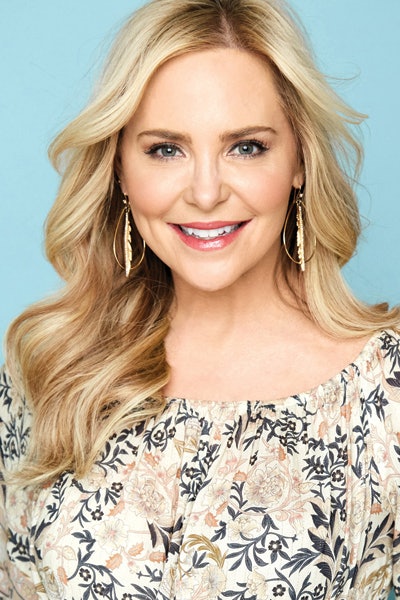 You may recognize Carmindy Bowyer's warm smile from TLC's "What Not To Wear," in which the makeup guru doled out empowering advice and dewy highlights to women stuck in a beauty rut. Now, the in-demand artist has developed her own cosmetics line, Carmindy Beauty (available through QVC), in hopes that everyday women will access her stress-free approach to beauty. "I've been a makeup artist and beauty enabler for over 25 years and have worked on hundreds of thousands of faces from all walks of life. I know exactly what textures and what colors work for all  women," she concedes. "My mission has always been to help women see the natural beauty in themselves and use makeup to celebrate their uniqueness—and never change who they authentically are! That's where true confidence lies, and that's what makes you feel positively beautiful." Here, Bowyer shares her must-haves for her "watercolor approach to beauty: You'll look perfectly polished and never painted," she says.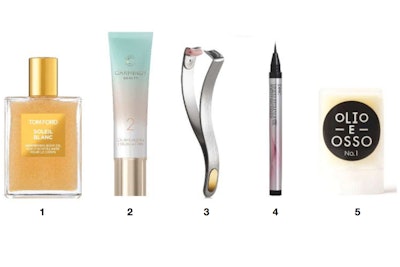 Carmindy's Must-Haves
1. For Glowing Tone: Tom Ford Shimmering Body Oil: "This silky and lightweight oil illuminates the skin with gold and platinum leaf shimmer. I love to use it on studio shoots where the skin needs to look super glowy or to punch up tanned skin on a beach shoot—it really adds tone to the body. It smells like tropical heaven, so all of my models on set—or even my clients going out at night—feel like they're on vacation."
2. For Foundation Reinvented: ​Carmindy Beauty Carmindizing Foundation: "I developed this to be the holy grail of foundations. Its innovative technology mimics skin's natural texture and can be used as a thin tint or a full coverage foundation; you're in control. Plus, it's water- and sweat-resistant, never settles into fi ne lines and adjusts to the complexion. And you don't need to carry 40 different shades in your kit; there are only eight shades, and they work on 95 percent of skin tones!"
3. For Control When Curling: Lash Star Beauty Individual Lash Curler: "I use this for max control when curling lashes—short or long, it reaches both. It's perfect for customizing lash looks, too, because you can crimp one section at a time. It's an absolute must have for makeup artists who struggle with traditional large curlers.
4. For Perfect Cat Eyes: ​DHC Liquid Eyeliner EX in Black: "The staying power is amazing, plus it draws the perfect cat eye without mess. It never gets too sheer—the deep black hue stays true and it glides on without ever drying out. I also use it when applying false lashes: If the glue is still visible after drying, I'll go over those obviously glossy areas with the liner's fi ne-tip point to erase the seam."
5. For Sheering Down Pigments: Olio E Osso Balm #1 Balm in Clear: "My clients and I love that it's pure and nontoxic. It's my go-to for lips, dry patches and mixing with other products to make them sheerer—I tone down cream eye shadow pigments and bold lipsticks with it. I also like to swipe it across eyelids and then layer a touch of loose shimmer; it perfectly grasps the sparkle."
[Images: Courtesy of Carmindy Bowyer; manufacturers]