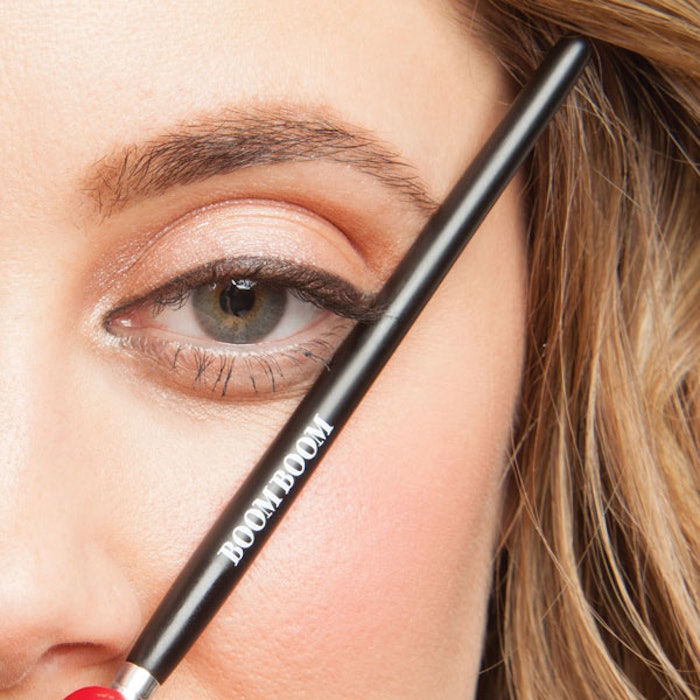 For clients undergoing treatment for cancer, losing hair, brows and lashes—a common side effect of chemotherapy—can make an already difficult process even harder. That's where beauty pros can really make a difference, says New York-based Boom Boom Brow Bar owner Malynda Vigliotti, aka Boom Boom. Vigliotti recently shared her expertise on how to create natural-looking brows using makeup at Gilda's Club in New York, which offers free support groups, educational lectures and healthy lifestyle workshops for cancer patients and their families. "Having beautifully shaped brows puts a spring in your step; it's one of those things that just makes you feel good," she says. Here, Vigliotti walks makeup artists through the process.
1. Determine the optimal space between brows. "It should be equal to or a little wider than the eyes," says Vigliotti. "Use a makeup brush or pencil to assess the distance."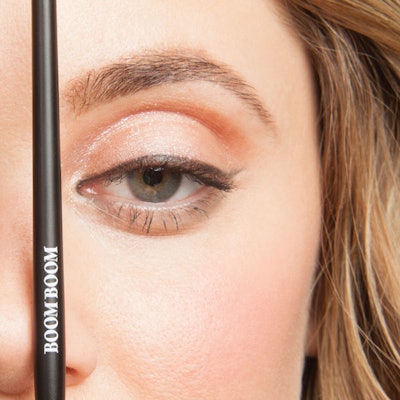 2. Next, establish the starting point. "Hold the makeup brush parallel to the side of the nose; where the brush meets the brow is where the brow should begin," she explains.
RELATED: Malynda Vigliott on the K-Boom Brow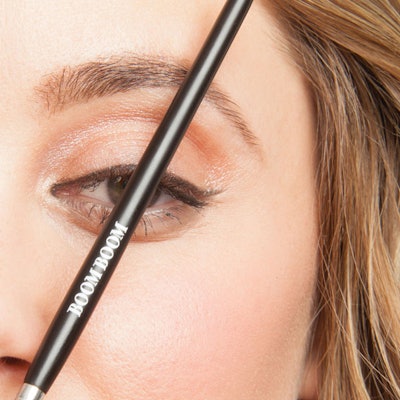 3. To determine arch placement, hold the brush parallel to the outside edge of the colored part of the eye (the iris). "Where the brush meets the brow is where the highest part of the arch should be," says Vigliotti.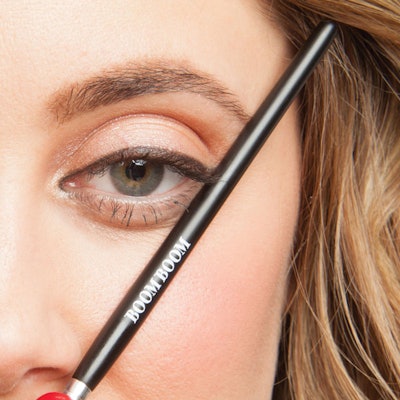 4. Then, extend the brush diagonally from the nostril, following the outside edge of the eye toward the brow. "Where the inside edge of the brush hits is where the brow should end," she says.
5. Finally, complete the makeup application. "When using a pencil, draw tiny hairlike strokes to mimic real brow hair and blend them with a spoolie to look super natural," says Vigliotti. "If using powder, use a precision angled brush to apply powder in a hairlike fashion and blend where needed."
[Images: Courtesy of Boom Boom Brow Bar]
This story first appeared in the September/ October issue of Eyelash magazine. To receive the magazine, click here to subscribe.