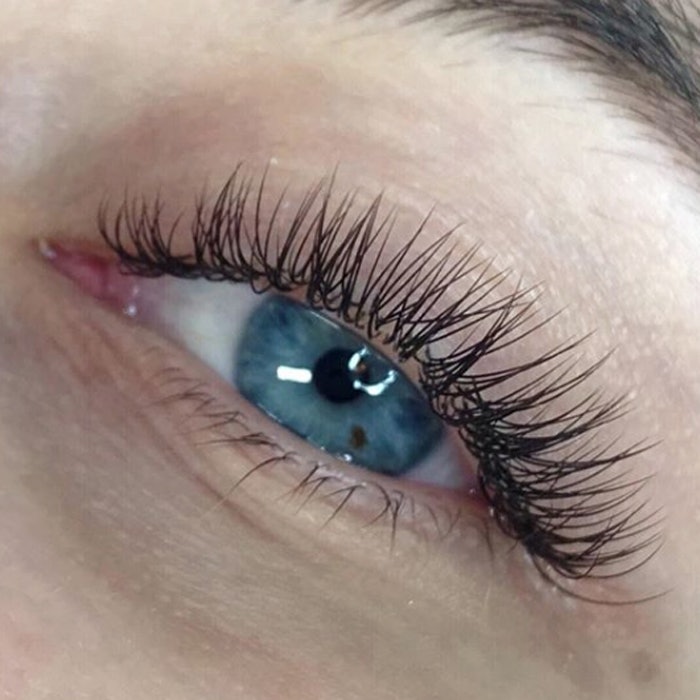 Looking for creative inspiration or just curious what others in the eld are doing? Check out some of these noteworthy transformations!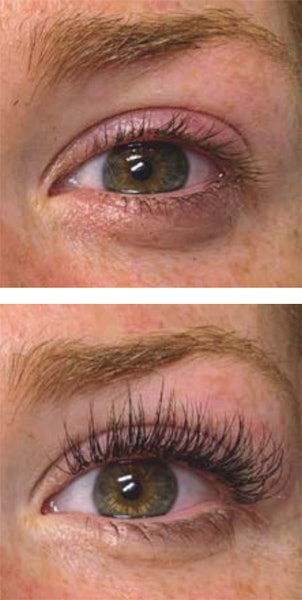 Artist: Sarah Rodriguez Robertson, Think Blink Beauty Boutique, Columbia, SC.
Lashes Used: C curl .12, 8mm-13mm.
The Client: "This client had very thick natural lashes, but they were short and lacked curl. She was competing in her first physique competition and didn't want to wear mascara on stage. However, she didn't want anything too dramatic, as she likely wouldn't be coming back in for fills. I decided on Classic lashes in sizes 8, 9 and 10 with some 12s and 13s scattered through to give texture. And while her lashes could support a .15, I chose .12 because I felt the lighter diameter would lay smoother against each other."
RELATED: Lash Artists Share their Best Before and Afters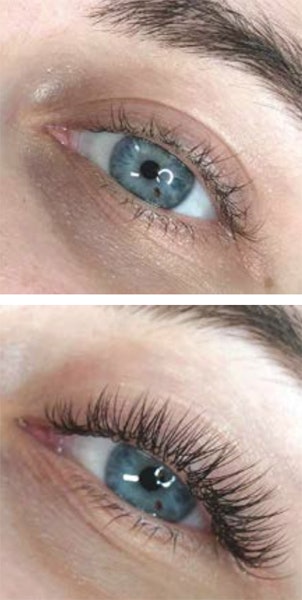 Artist: Paige Viggiani, Toronto, ON, Canada.
Lashes Used: Sugarlash Pro .15, 7mm-11mm, C curl.
The Client: "This was a Classic set I did. It was my first time working with espresso color lashes. The client wanted something more natural-looking, and we decided that with her naturally light color lashes and bright blue eyes that brown lashes would make her eyes really pop. We opted for shorter lengths and went with a natural sweep. As you can see from the before photo, most of her natural lashes didn't grow straight, so I had to redirect them to make for a beautiful looking set."
RELATED: How to Choose the Correct Eyelash Extension for Your Lash Type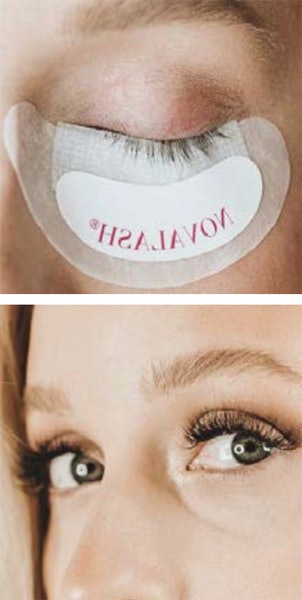 Artist: Neicole Van Horn, Muse Lash & Brow Studio, Ada, OK.
Lashes Used: NovaLash American Volume C curl .05 and .07, 8mm, 10mm, 12mm, plus NovaLash Candid Lashes in gold.
The Client: "I was tasked with creating 'All-American Lashes' for a NovaLash social media program. I immediately envisioned a gorgeous blonde with the American ag draped around her—the girl next door, natural and beautiful. I wanted to enhance my model's natural lashes, but still give them that 'wow' effect. I added gold lashes as well because of the warmth it gave her skin and blonde hair—plus, it gave an extra sparkle that really opened up her eyes.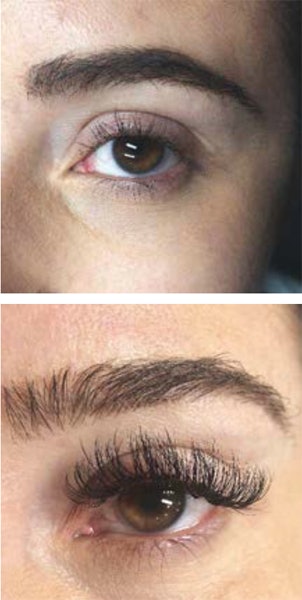 Artist: Nicolette Ventura, Deka Lash, Green Tree, PA.
Lashes Used: Deka Lash Hybrid Classic CC .15, 10mm-14mm mixed with Volume 3D and 5D 11mm- 14mm.
The Client: "This guest wanted a very dramatic look. Though she doesn't have a lot of natural lashes, the ones she does have are very long with a great curl. We were able to give her the perfect look with our Hybrid service. Mixing Deka Lash Classic and Volume lashes provides a fuller look and results in people asking, 'Are those real?'"
Do you want your work featured in Eye Lash? Tag @eyelashmagazine on Instagram or email before-and-after photos to eyelashmag@creativeage.com!
[Images: Courtesy of artists]
This story first appeared in the July/August issue of Eyelash magazine. To receive the magazine, click here to subscribe.