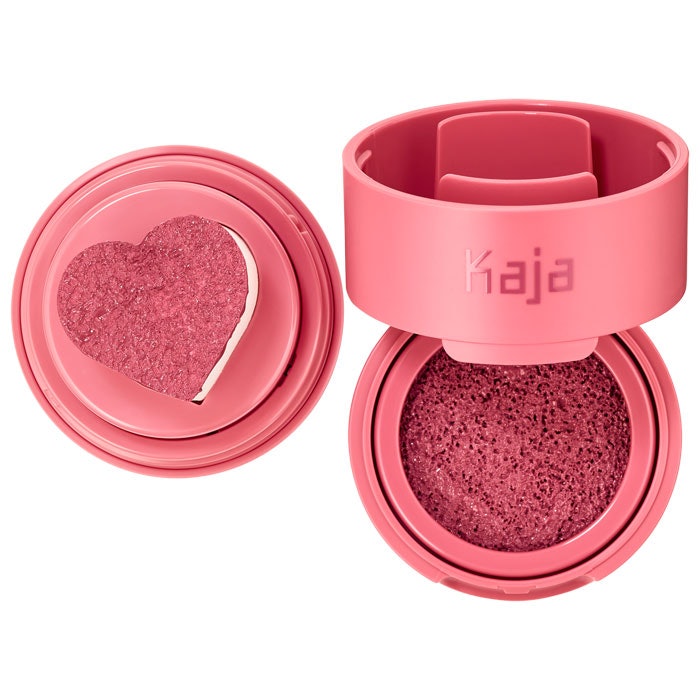 What's new on the block!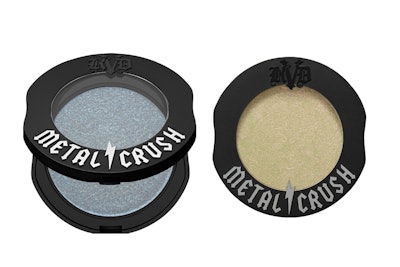 Kat Von D Beauty Metal Crush Extreme Highlighter: As the name states, this ultrare ector isn't for the faint of heart; its bold shine comes via three layers of dimension—a tinted glitter base, ultra ne micro-glitter and magni ed glitter crystals. Available in ve shades. (Shown: Stephonik and Gravitron).
RELATED: In My Kit - Makeup Artist Danessa Myricks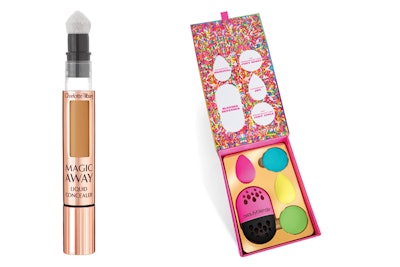 Charlotte Tilbury Beauty Magic Away Liquid Concealer: The applicator sponge literally hugs the hard-to-reach contours of the face—under eyes, around the nose—for seamless spot treatment. Available in 16 shades.
Beauty Blender Blender's Delight: Gift yourself this box of makeup blenders and cleansers, which also includes a Blender Defender carrying case to protect your precious egg as it dries.
RELATED: In My Kit - Makeup Artist Tim Quinn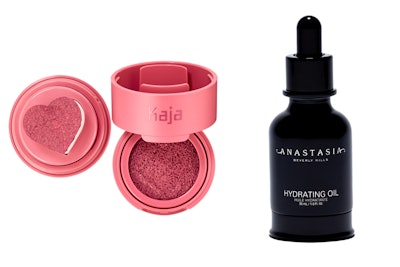 Kaja Cheeky Stamp: Yeah, it's almost too cute for words, but this buildable, bite-size blush lays down a sweet, believable ush when blended. Plus, its heart-shape sponge can also act as a stamp–if you so desire. (Shown: Saucy)
Anastasia Beverly Hills Hydrating Oil: Several drops of this oil prior to foundation plumps skin with hydration as well as lends a luminous, light-bouncing shine.
This story first appeared in the November/December issue of Eyelash magazine. To receive the magazine, click here to subscribe.
[Images: Courtesy of manufacturers]