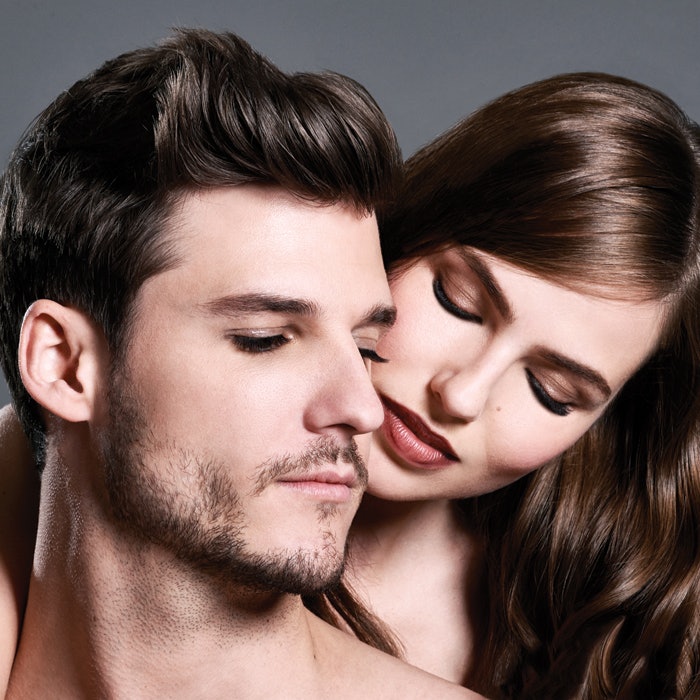 We've said it before, and we'll say it again: Lash extensions aren't just for the ladies. According to Loreta Jasilionyte, founder of Flawless Lashes by Loreta in Crawley, United Kingdom, "nude lashes" for men is becoming an increasingly requested service in Europe and Russia, and she points to the fact that European lash competitions have even added the trend as a category, which "truly highlights the demand for the service," she reasons. Here, she breaks down her best tips for nailing the look (seen above on lash artist Julia Baltulioniene's model, Tom).
RELATED: Marketing Lash and Brow Services to Men
Keep them undetectable. Jasilionyte advises to use less curly lashes, like a J-Curl, on male customers. "The best way to style the male client is with thinner-diameter extensions—ideally the same diameter as his natural lash. It's advisable to keep the extensions shorter if your male client's lashes are very long," she says, adding, "If the client asks for a more dramatic look, don't be afraid— maybe he's in show business!"
Choose color wisely. Use dark brown extensions for blonde hair customers so lashes don't look fake. However, Jasilionyte says black works well if "it suits the client's overall appearance."
RELATED: Eyelash Lift at Eye Tactics Lash Lift Studio in Las Vegas
Map for equality. "Remember to do the map correctly, as both eyes aren't identical," she says, noting that symmetry is especially important on male customers as you want to complement their eyes but not call out any imperfections.
Suggest frequent fills. "The idea is you don't want anyone to notice your male clients have extensions," Jasilionyte says, which makes frequent fills necessary. Otherwise, "the effect may look unflattering when their extensions have a big regrowth and start to crisscross," she says.
[Image: Courtesy of Lou Denim]